Executive Board 2021-2022
Board Members
Phoebe Campbell – Co-Editor in Chief
Phoebe is a senior in Benjamin Franklin College, double-majoring in History of Art and French. She grew up in the UK, has also lived in Australia, and now calls France home. An international level rower for Great Britain and member of the Yale women's varsity crew team, Phoebe is interested in the impact of sport around the world in helping bring together developing countries and communities. Outside the Globalist, she volunteers as a translator for the Yale Interpretation Network and is a student liaison to 2021 Yale World Fellow Sylwia Gregorczyk-Abram. As a British student in the US, international relations are something she is always conscious of, and in the future she would love to promote the inclusion of visual culture and heritage in the global affairs conversation.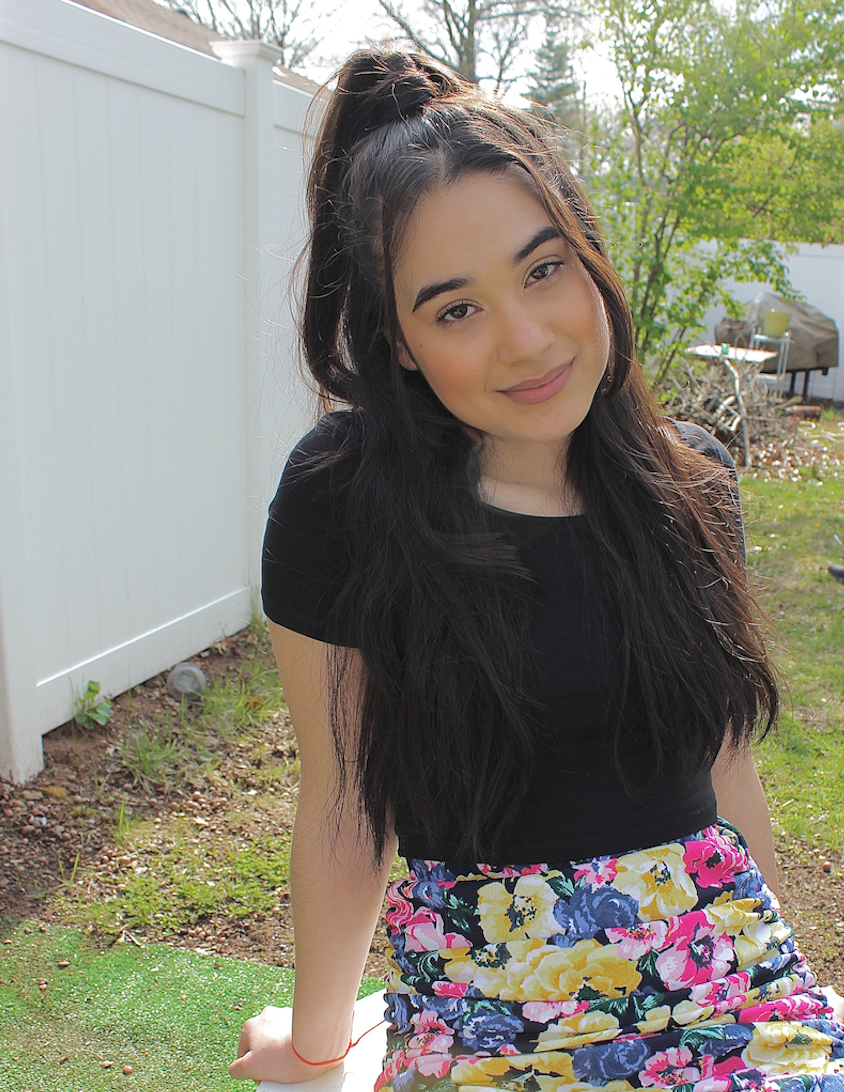 Martina Amate Perez – Co-Editor in Chief
Martina was born and raised in New York City but now lives in Englewood, New Jersey. Her family's from Argentina so that's another place that's very close to her heart. She is a junior in Davenport College and is majoring in Ethnicity, Race, and Migration. Besides Glo, Martina is involved with RISE, a tutoring program for immigrant and refugee youth in Connecticut, the Yale Prison Education Initiative, and Students Unite Now (SUN). She enjoys reading (and sometimes writing) creative nonfiction and fiction. She is so excited to be serving as Co-Editor in Chief! Talk to her about astrology, Love Island or…anything else!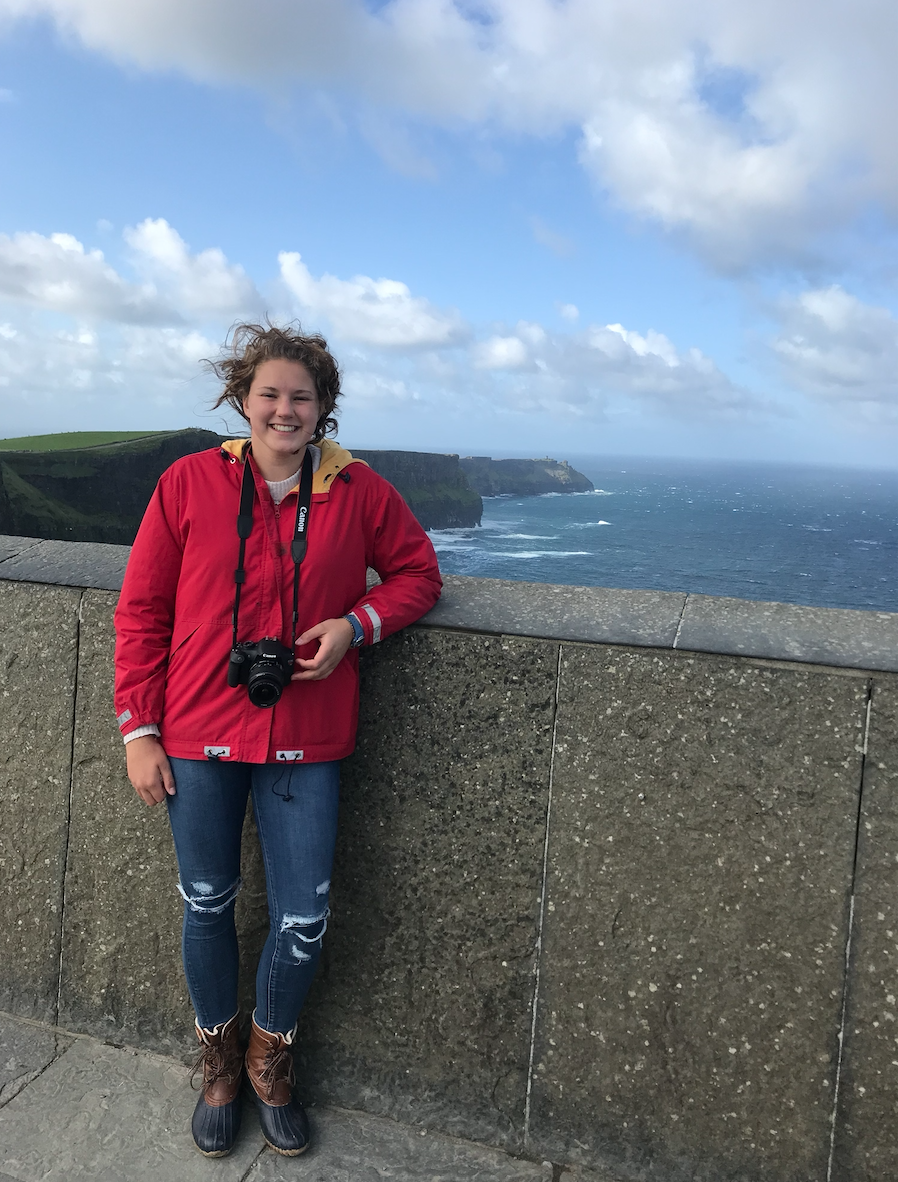 Sarah McKinnis – Chair
Sarah is a senior in Trumbull College from Fairfield, CT, majoring in political science, with interests in international relations, public policy, journalism and human rights! Outside of Glo, she is involved with Danceworks, Yale Club Gymnastics, and is a Trumbull FroCo. In her free time, she can be found spending long meals talking with friends, and she also loves sitting on cross campus with a good book, journaling, eating cookie dough, hiking, and listening to music. She loves the Globalist for the diverse perspectives and topics it covers, and is super excited to learn more from the passionate writers, editors and staff this coming year!
Margaret Hedeman – Co-Chief Online Editor
Margaret is a junior in Branford College from Concord, Massachusetts. She is majoring in history (the world economy) and is a member of the women's crew team. Outside of the Globalist, she served as a Sports Editor for the Yale Daily News and has been a staff reporter there since her first year at Yale. She is also an editor for the Yale Historical Review. Margaret is interested in journalism, world economies, Ken Follett novels, and all Marvel movies.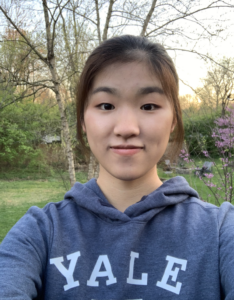 Victory Lee – Co-Chief Online Editor
Victory is a sophomore in Ezra Stiles College. She was born and raised in South Korea but now lives in Cincinnati, Ohio. She is planning to major in Economics and (potentially) Spanish, and is especially interested in issues relating to education, economic inequality, and Central American migration to the U.S. Outside of Glo, she is the Korean/English editor for the Accent Magazine and works as a research assistant for Professor Ayres at YLS. She is also involved in the Yale Interpretation Network and plans to join the Korean acapella group, Hangarak, this year! Some of her random hobbies are snowboarding and playing the drum set:)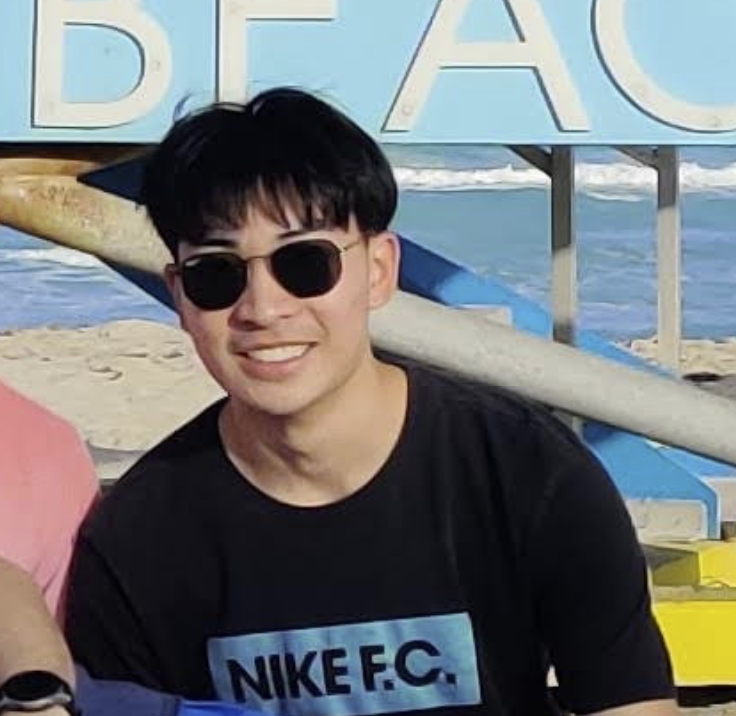 Byron Ma – Business Director
Byron, class of 2023, is from Bethesda, Maryland. Byron currently plans to double major in Economics and History but is also interested in data science. In addition to his involvement with the Globalist, he is also a part of the Yale Economic Review, a player for Club Soccer, and an Aide for Branford College. Byron is also a big fan of sports, music, and trivia.
Sidney Hirschman – Creative Director
Sidney Hirschman (JE '22) is a Graphic Design concentrator in the Art major from the Bay Area, California. If Sidney isn't curled up in their room staring into the backlit abyss of an InDesign layout, they're probably in the JE Press as a student manager, getting covered in ink and sorting tiny blocks of lead type into tiny wooden compartments. Sidney is thrilled to be leading the Creative team through production and design this year. Their favorite color is blue.
Staff Editors
Yilin Chen – Managing Editor
Yilin is a junior in Timothy Dwight College from Beijing, China. She is double majoring in Economics and Global Affairs, but she also enjoys exploring art history and French. Outside of Glo, Yilin is involved in the Global Research and Consulting Group and the Federal Reserve Challenge team. In her free time, you can find her baking, binge watching Grey's Anatomy, and exploring New Haven restaurants with friends. After two years on the online team, she is excited to serve as a Managing Editor this year!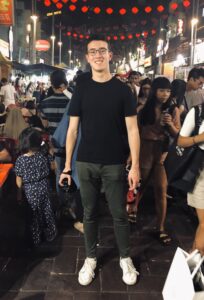 Nick McGowan – Managing Editor
Nick (he/him/his) is a sophomore in Pauli Murray College intending on double-majoring in Global Affairs and Urban Studies. Besides Glo, he leads the team behind this year's Yale Model United Nations Taiwan conference, sits on the Yale Daily News Business Board, and works at the Peabody Museum of Natural History. When not talking about his hometown of Chicago, Illinois, you can find him taking photos, cooking and eating with friends, or fueling his caffeine addiction at coffee shops around campus. He's very excited to continue working as a Managing Editor with the Yale Globalist and to support many new writers and their writing processes this year.
Sean Callahan – Managing Editor
Sean was born in San Francisco, California but has spent most of his life living in Kailua, Hawaii. At Yale, Sean studies Global Affairs and Ethics, Politics, and Economics. Sean loves to travel and enjoys exploring less-traveled places such as the Tibetan plateau. Sean has lived or worked in Korea, China, Singapore, and the United Arab Emirates and is interested in working abroad for a period following graduation. Sean is super excited to continue working with the Yale Globalist as a managing editor!
Mahesh Agarwal – Managing Editor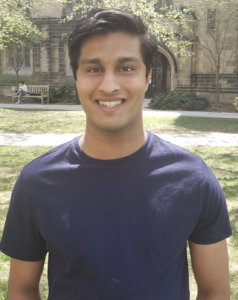 Mahesh is a sophomore in Branford College. He grew upin a small town on the Seacoast of New Hampshire but is aspirationally a city person who enjoys traveling to anywhere with a solid street food scene and public transportation network. Mahesh did Directed Studies his first year and is tentatively majoring in either History or Math & Philosophy. Outside of the Globalist, he serves as a senator in the Yale College Council and is a member of the Yale Political Union. Mahesh's favorite things include fountain pens, space, blue shirts and autumn.
Claire Donnellan – Copy Editor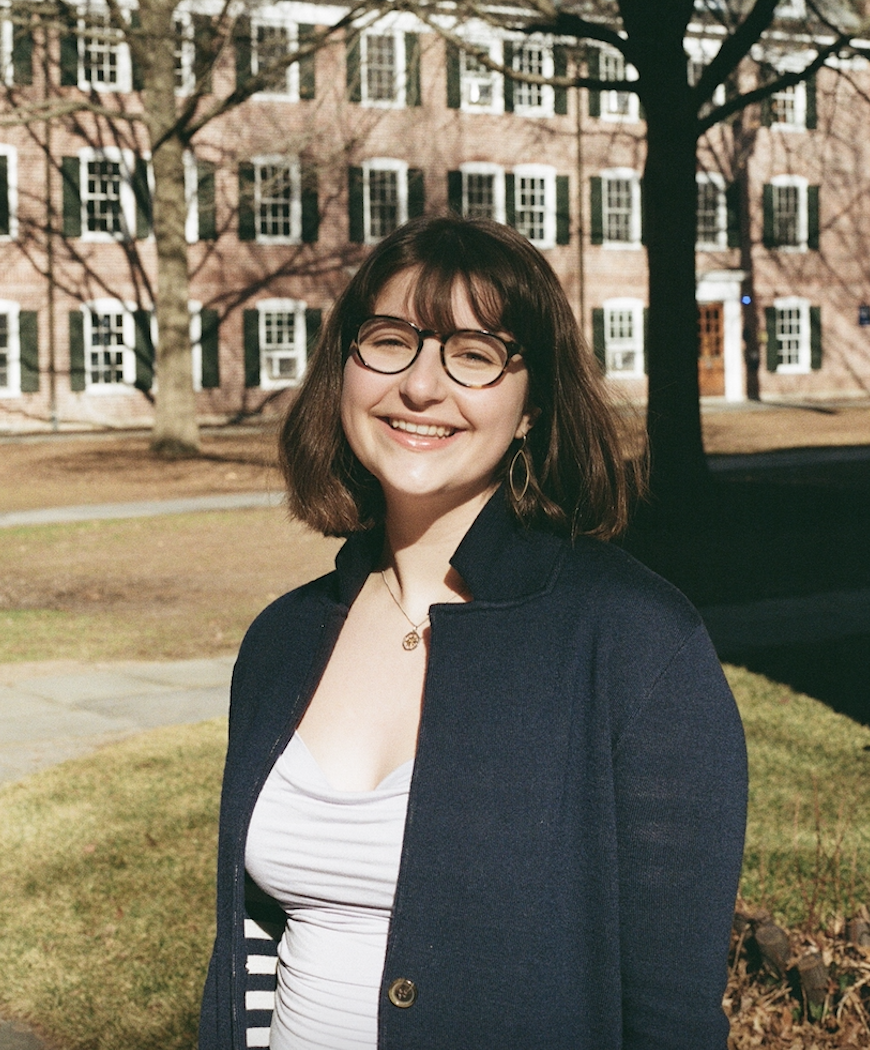 Claire is a sophomore in Saybrook College potentially majoring in English or Humanities. She is originally from Chicago, Illinois and is an ardent supporter of deep dish pizza. At Yale, Claire spends most of her time working on theatre with the Dramat, advocating for human rights with the Lowenstein Project, and promoting girl power to New Haven middle schoolers as a troop leader with Campus Girl Scouts. In her (very limited) free time, Claire plays the Irish fiddle. She is incredibly excited to spread her love of the Oxford comma as a Copy Editor for the Yale Globalist!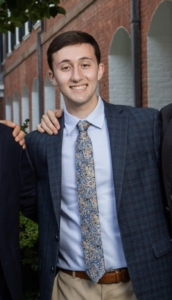 Evan Gorelick – Copy Editor
Evan is a first-year in Timothy Dwight College from Woodbridge, CT. Though currently (very) undecided, Evan is interested in economics, philosophy, neuroscience, and English. This year, Evan is excited to bring his love for the Chicago Manual of Style (including the Oxford comma, of course) to the Globalist as a Copy Editor! Outside of Glo, Evan can be found performing and teaching guitar, climbing with the Yale Climbing Team, and repping TD in intramural sports.
Razel Suansing  – Online Editor
Razel is a sophomore from Davenport College and a prospective Global Affairs major. She finds home in three places in the Philippines: Manila, Sultan Kudarat, and Nueva Ecija. As she grew up in an area riddled with religious conflict and insurgencies, she developed an interest in the intersection between counterterrorism and human rights. Razel has always been innately curious about international, current affairs; she loves watching documentaries and learning languages to understand different cultures. Outside of Glo, Razel interns for Darfur Women Action Group and the Philippine Congress. She is also the Cops and Courts Reporter for the Yale Daily News, an associate editor of the Yale Human Rights Journal, and works with the Lowenstein Human Rights Project.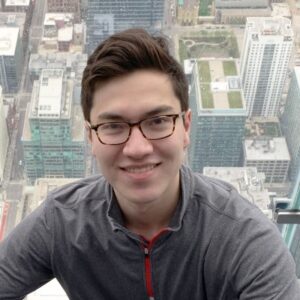 Matt Kirschner – Online Editor
Matt Kirschner is a sophomore in Ezra Stiles College originally from Bethesda, Maryland. He is double majoring in Economics and East Asian Studies and is interested in economic development and Sino-US relations. For fun, Matt plays jazz trombone, juggles, and eats spicy food.
Patrik Haverinen – Online Editor
Patrik is a first-year in Benjamin Franklin College, born and raised in Helsinki, Finland. He is a prospective major in either Ethics, Politics, and Economics or Global Affairs. He is passionate about foreign policy issues and has had the chance to travel to more than 30 countries around the world. In his free time, you can find him running, drinking chai latte and telling people that Finland is, in fact, not part of Scandinavia.