Q&A: Nejla Guvenc, Turkish Fashion Designer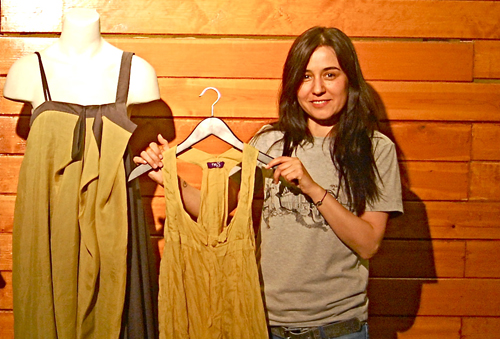 Nejla Guvenc, 41, has been representing Turkey in international fashion shows since 2005. She created her brand Nej in 2002, and last year she became the first Turkish woman in the Goldman Sachs/Wharton 10,000 Women in Emerging Markets initiative. The Yale Globalist sat down with her to discuss her brand, her view of fashion, and her take on feminism. Catherine Osborn '12 and Charlotte Parker '13 report.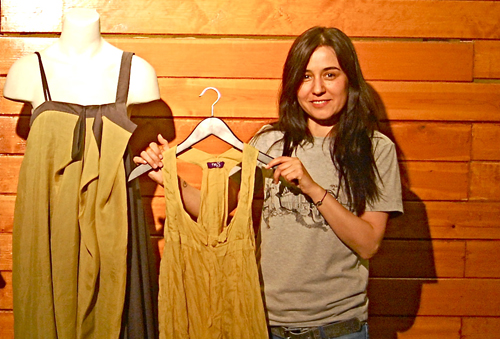 Q: What sets your brand apart?
A: I'm the only high-end designer in Turkey that uses all organic materials, which started because my own skin gets easily irritated. My customer bracket is called "AA plus," the highest socioeconomically, and the kind of people who would appreciate the difference between organic and non-organic fabric.

Q: We've heard you have interesting views on feminism.
A: I'm not a feminist, because I believe women are superior to men.
Q: How so?
A: In my humble opinion, anyone who looks at the evidence would agree. There are studies that show women have higher emotional intelligence and better judgment. In Turkey, it's only in politics that women are underrepresented—several private welfare programs have helped them socioeconomically in the past few years.
Q: What kind of woman do you design for?
A: My ideal woman doesn't have any attributions–the word "woman" is a good enough description. I try to design as a world citizen…people usually think I'm from Sweden or Denmark because of the dark colors and cuts I use, or from Japan, because of the multilayered designs. It's not stereotypically Turkish, in the way that you see flamboyant use of color in Anatolia. Instead I base my designs on women who have changed their time, like Hypatia, the first female Greek philosopher when it was forbidden for women to be educated.
Q: How do people find out the stories behind the designs?
A: I print them all on a booklets that go on the chairs at the fashion shows. Have you heard of the female Pope that disguised herself as a man? She was the basis for my second collection. The models had their hair styled like a man's in the front and a woman's in the back, they wore white gloves to represent the Papacy, and the final designs were red to represent the miscarriage that gave away the disguise. My next collection will have the female CEOs of HSBC and other companies walking as models.
Q: What would you say to more conservative Turkish women about your designs?
A: I'm not really targeting that consumer; I'm trying to relate to women who are leaders and want to be different. I'm not like Zara, who has to cater to everyone in a country. I sell to Kuwait, Dubai, Paris, and Milan. Of course some styles can be worn well with lots of layers; maybe in Anatolia people would cover their heads with the designs. We have to accept the way people dress up. It's funny, this question about conservatism usually comes from Americans or Germans, who associate Turkey with the Middle East. Conservatism doesn't have much of an influence here.
Q: That's interesting, considering that 95% of Turks identify as Muslim.
A: It's not an issue for my work. One of the inspirations to a collection was a pagan, the second was a Christian—the stories are universal to everyone. In Turkey, as a society we certainly value fashion, because the textile industry is very valuable. More relevant right now is the fact that women are big entrepreneurs. The government has a new program to fund designers.
Q: What is your proudest accomplishment?
A: This is a tough business, and you have to learn how to get back up again when you fall. We have said as a team sometimes that we survive on impossibilities. On the side I have consulted with outside labels to stay profitable, and after lots of searching we finally found a German beer company to fund our latest launch. Try everything, even if it's hard—that's some of the advice I give. Don't say, "I wish I tried."
Catherine Osborn '12 is in Pierson College, and Charlotte Parker '13 is in Berkeley College. Contact them at catherine.osborn@yale.edu and charlotte.parker@yale.edu.