Gamarjoba from Georgia: Paris, Milan, New York, Tbilisi?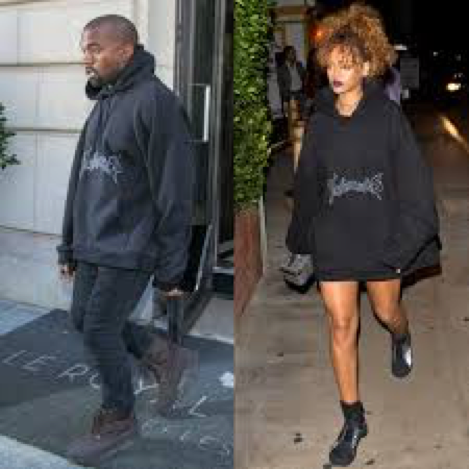 By Claire Kalikman
[divider]
[dropcap]I[/dropcap]n the past few years, a preponderance of fashion designers, influencers, and models have come out of the small Slavic state of Georgia. For a country that underwent a civil war just twenty years ago, it seems surprising they would have a flourishing fashion scene.
First off, the Mercedes Benz Fashion Week Tbilisi is now in its fifth year. MBFW is only held each year in about a dozen cities.
A good portion of credit is perhaps due to Demna Gvaslia, the most famous Georgian designer. Gvaslia started the outsider brand Vetements, which became a huge high-fashion hit. It is a "collective" (perhaps inspiration from the USSR?) run by Gvaslia, his brother, and six friends. It helped elevate "street style" to the status of high fashion. The brand revels in its outsider status, and uses unique-looking models who would not normally walk the runway of a fashion show. Though he got his start by creating this unconventional brand, Gvaslia has since worked at firmly established brands Maison Margiela and Louis Vuitton. He now concurrently leads the heritage brand Balenciaga, along with Vetements.
Part of the success of Georgians in the fashion industry could be attributed to the blend of traditional Georgian elements and the modern. A good example of this is the influencer Elene Metreveli. She wears Georgian brands such as Alexander Arutyunov and Ria Keburia. "Influencer" Anouki Gold has 177,000 followers on Instagram, where she shows off both Georgian and international brands. The label Matériel has emerged as a major force in the Georgian fashion industry. It came out of the House of Fashion, a textile producer during the years of the USSR. The company has worked with nearly every popular Georgian designer. The company has resources ranging from raw materials to labor, PR to production facilities. This company has played a huge role in the emergence of the Georgian fashion industry.
[hr]
Claire Kalikman is a freshman in Morse College. You can contact her at claire.kalikman@yale.edu.