Talking Politics and the Future with John Schlossberg'15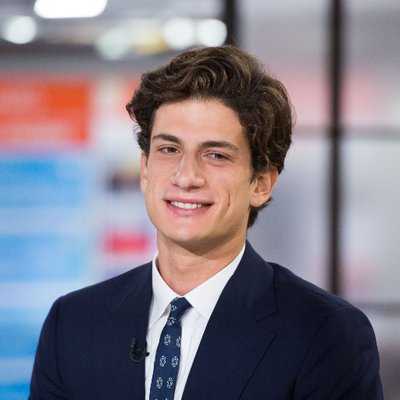 By Marina Yoshimura
[divider]
[dropcap]T[/dropcap]he United States may be divided over politics today, but the country still has hope, according to Jack Schlossberg (TC)'15. A current student at Harvard Law School and member of the Profiles in Courage Award committee, Schlossberg shared his experiences and insights into what political engagement looks like today.
Schlossberg's involvement in politics has more to do with his passion than with his family name. Although he is a Kennedy, he does not allow his name to define him; he said he was never forced to enter politics. "President Obama's 2008 campaign inspired me to learn about politics and study my grandfather's legacy" he said. His interest in politics also led him to engage in issues such as climate change, gay rights and refugee and immigration policies. In an interview with President Obama— who was the 2017 Profiles in Courage Award recipient—Schlossberg said to him, "I honestly love politics because of you."
Although he has contributed to his family legacy by defending those who make assumptions about his family, Schlossberg has opinions and ideas of his own. While at Yale, he wrote about politics for the Yale Daily News, The Yale Herald, and The Yale Bullblog. His opinions were critical of the political climate at the time, yet optimistic about the future. In "Can't Stop, Won't Stop from VA to CT," Schlossberg discussed his surprising exposure of Republican students in Virginia who were invested in politics, and urged students at Yale to "try to challenge ourselves to figure out what we really care about and then get excited about it together." In "Rally Behind the President," he argued that Democrats "more often than not, do not play the game of politics correctly." He said that having a sense of urgency that political values are under threat is important, no matter the political issue.
Schlossberg's interests extend beyond domestic politics. Going abroad—whether for work or education—has enriched Schlossberg's outlook on the United States. He has professional experience both in the United States and in Japan. A former history major, with a focus on Japan during his time at Yale, Schlossberg held jobs in Tokyo from 2015 to 2016 at two private companies— Rakuten, Inc., a Japanese e-commerce company, and then Suntory Holdings, a distillery company. He also worked with his mother Caroline Kennedy—who had been serving as the U.S. Ambassador to Japan— at the U.S. Embassy in Tokyo. During his year away from the States, he visited the Fukushima Daiichi power plants, which had exploded after the March 2011 earthquake; worked with children in Japan; and learned Japanese, and answered the phone in his newly acquired language. Schlossberg reflects on his time in Japan as one that reminded him of the special role the United States plays in in the international community. According to Schlossberg, many people in Japan whom he met saw his country as a beacon of opportunity. "The United States has a special place in the world," he said. His family ties with Japan go back to his grandfather's presidency, during which U.S. Attorney General Robert F. Kennedy attended a student debate Waseda University, a private university in Tokyo (the only one in Japan to have an exchange program for an academic year with Yale). In 2015, Schlossberg attended the same university for a Symposium: "The Torch Has Been Passed: JFK's Legacy Today," to celebrate his grandfather's legacy. During this time in Japan, he learned not only about the culture, but also about Japanese corporate values such as humility and diligence. After gaining professional experience abroad, he moved back to the United States to work for the U.S. State Department as a Media Coordinator, and in this role, helped former Secretary of State John Kerry host the 2016 Our Ocean Conference on Capitol Hill. His work in Japan shows that stepping outside of one's comfort zone can be a fulfilling experience that can teach one to appreciate one's own country and encourage a healthy exchange of values.
Young people have a voice too, said Schlossberg. He said that although the current leadership is far from ideal, the younger generation is making positive changes by raising awareness about social and political issues through different avenues. He said, "Young people are involved in politics today; the Women's March is an example," said Schlossberg. Schlossberg himself was a citizen engaged in politics and social issues in college. In "Investing in Our State," Schlossberg wrote about how young people should effect change by accessing state politics. He also argued that youth were invested in political issues such as gay rights and climate change during the 2012 presidential campaign. His optimism for the younger generation had not changed.
For liberals and some conservatives, grappling with the 2016 presidential election can be difficult to this day. However, Yalies should not be discouraged, said Schlossberg, who said we should appreciate the fact that we are surrounded by intellectually curious people who want to make a difference in the world. Politics and public service can come in different shapes and forms. Schlossberg's experience and insights indicate that with a passion to contribute to a greater cause, whether it is climate change or women's rights or gay marriage, the younger generation has ideas and initiative to shape the future it wants to see.
[hr]
Marina Yoshimura is a visiting student from Japan. You can contact her at marina.yoshimura@yale.edu