A Vicarious Globetrotter Interview with Kevin Dooney SM '16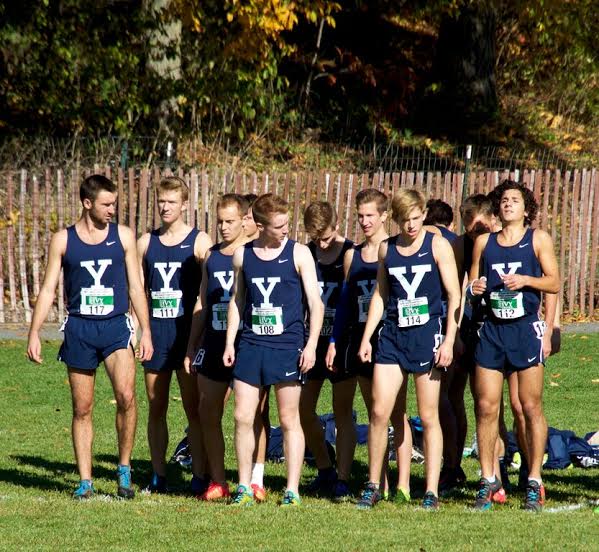 Ah sure, it'll be grand.
From my brief, one-hour meeting with Ireland-born-and-raised senior, Kevin Dooney, this seemed to be the phrase that best capture his relaxed disposition as well as the spirit of the country from which he hails. Kevin describes the effects of the 2008 economic recession in the European Union with his trademark humor, "In Ireland, it was like, 'All right…we'll take our medicine and we'll ride it out." He says, "it worked in Ireland. We recovered and rebounded faster than any other country just because [Ireland] kind of has this notion of 'keep your head down, keep out of trouble, and we'll let it pass over and we'll be fine.'" However, he adds with a grin that it may also be because "most people just don't like rioting in the rain."
Although Kevin has a warm sense of humor, he is not just a joker. His work ethic has been lifelong; Kevin has been running cross-country since he was thirteen. His parents had run professionally for Ireland and his older brother had also taken to the sport. "It sort of runs in the family," he tells me with an expectant smile. He claims he owes a lot of his success as a youngster to puberty, snickering while he tells me, "It helped that I was pretty small and fat at thirteen and that I kind of stretched out a little bit." At that age, training consisted of "running a mile around the block of the school four times a week at lunch time."
Running proved to open a lot of doors for Kevin. He says he "probably wouldn't have come to Yale if [he] wasn't a runner." In addition to that, Kevin has gotten to travel a lot since the age of sixteen while representing Ireland internationally with the under-20 and under-23 age groups. Even at school, he still gets to compete for Ireland in the European Cross Country Championships held each year in December.. In his sophomore year, Kevin left for Serbia to compete in the Championship during reading week, only to return to Yale the following week to be met with five final exams. One could say Kevin learned his lesson because the next year, Kevin chose classes that didn't have finals and wrote his final papers from a hotel in Bulgaria.
Kevin comes from a town just outside Dublin, called Dun Loaghaire (pronounced "Dun Leery"). He notices the scrunched confusedness in my face, so he spells it out for me "L-O-A-G-H-A-I-R-E," and ends with "which in no way you would think is intuitive, but that's the Irish language for you." He explains to me that he has lived in the same house with his brother and family since before he was born, so he considers himself fully Irish and proud of it. In particular, Kevin is fascinated by Irish culture and art, evidenced by the creation of his independent study on Irish film this semester. Kevin is also impressed with the modern, singer-songwriters that come out of Ireland in the past decade, such as the popular singer Hozier. He cautions that me he that he is not referring simply to "riddly-diddly" types of Irish music.
However, Kevin is also aware that Ireland still has a ways to go in terms of development since, as he sees it, it "has not been a fantastically well-managed country throughout history, through British rule, through Catholic Church rule." He explains that, "a lot of those things have left [their] legacy on Ireland." Ireland has a complex history of controversy between the unionist Protestants and the nationalist Catholic communities dating back to the 1600s when Britain ruled over the island. The two groups clashed for centuries, mostly as a result of dissenting views on religion and British rule. Times are now mostly peaceful since the Good Friday Agreement of 1998, but there are still generations alive today that remember the violence. It may be possible to attribute Ireland's slow progress to the time it has taken to recover. Kevin explains to me that "Ireland is slowly but surely moving forward…Our abortion legislation is still awful…divorce just became legal in 1996, so about twenty years ago now." Despite this, Kevin appears to have a positive outlook on the future, remembering something his father has always said: "With each passing generation, there's [another] generation of nonviolence."
Kevin also stresses how small the Irish community is, joking that he comes from a country with two-degrees of separation. "You can't really escape who you are, what your family name is." This proves to be typical of life in Dublin, where the majority of people remain in the city for most of their lives. "All of my friends, for the most part, live at home, commute in and out of college, and still have the same friends and girlfriends they had in high school." On the one hand, he appreciates this aspect of Ireland because it means he can pick up right where he left off with his friends when he goes home. There is also a different style of interaction in Ireland that Kevin has only come to experience since coming to the United States. "There's a level of formality that is very different [here] than in Ireland," he says of America. "We would never 'Mr. and Mrs.' someone's parents."
On the other hand, Kevin is thankful that he has had the opportunity to live away from home and from his parents. This new experience is particularly appealing to Kevin who says, "I'm much more my own person here than I ever would be in Ireland, just because it's just so much bigger. That's the benefit of moving 3,000 miles across a big ocean." He realizes that his perception of America might be skewed by the fact that the only place he has lived here in the last three years is Yale, saying, "I feel like Yale is not a very good example of what America is like on the whole,'' adding that the Yale bubble can often resemble a pressure cooker.
But Ireland has a way to remedy this. If you go to college in Ireland, juniors get what is called a J1 visa, which allows students to work in the United States for the summer. "It's an annual tradition," Kevin says. "Thousands and thousands of Irish kids come to live and work in America." Because Kevin does not go to school in Ireland, he missed out on the opportunity to get his own J1 visa for the summer, but going to school at Yale has proved to be a sufficient substitute. So when I asked him where he sees himself living after graduation, Ireland or America, he tells me, "I've flip-flopped back and forth a lot." Kevin does not hold an American passport and his student visa expires some two days after he gets his diploma. It seems more likely that Kevin will return to Ireland after graduation.
However, whatever Kevin decides to do, I'm sure it'll be grand.