Puerto Maldonado at a Crossroads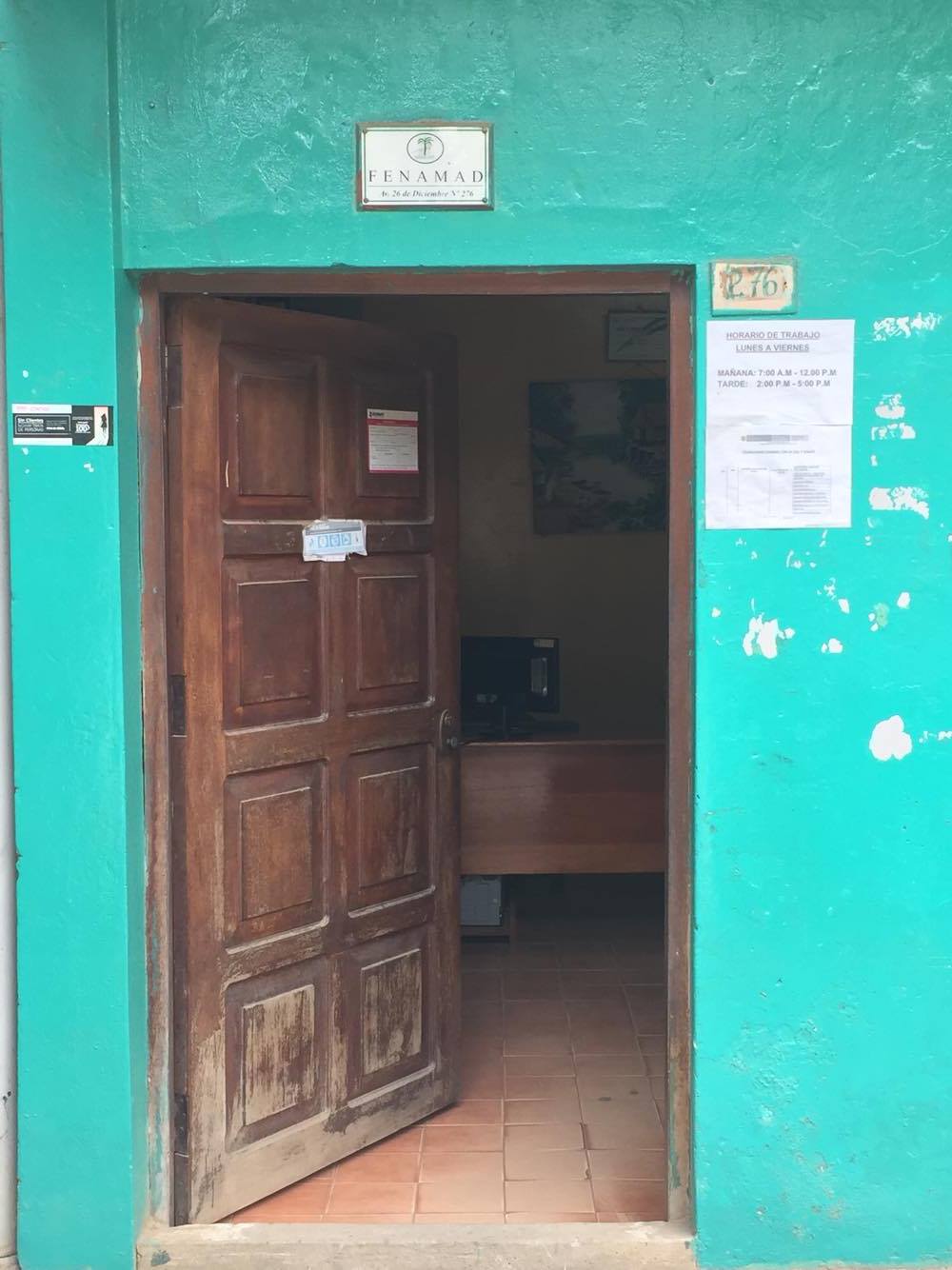 By Caroline Kuritzkes
[divider]
[dropcap]T[/dropcap]here are two realities that converge on the Calle 26 de Diciembre in the city of Puerto Maldonado. From the Madre de Dios River, vines and ferns snake down the block and intersect an English-language advertisement for JUNGLE TOURS, printed on the facade of the Tambopata hostel. Macaw and toucan murals would situate the street squarely within an iconography of Amazon travel, if not for the office of FENAMAD––the Native Federation of the Madre de Dios River––two doors down from the hostel's information desk. The regional organization represents 36 native communities and works to defend indigenous rights, customs, and territory in Peru's Madre de Dios department in the southeastern Amazon.
Despite the city's recent efforts to commodify the flora and fauna dotting the Río Tambopata, Puerto Maldonado is just as much a cradle for indigenous activism as it is a crossroads for foreign backpackers. Artesanía souvenir shops lie steps away from human rights NGOs and ministries dotting the central Plaza de Armas. At FENAMAD, the very globalizing forces that have thrust tourism to the center of the city's economic agenda have also made indigenous advocacy all the more urgent. Jilberto Yojaje Shanocua, FENAMAD's president, insists that the rituals and languages of the 36 indigenous pueblos surrounding Puerto Maldonado are rapidly disappearing. "Communities are changing and losing their culture. We have the same beliefs and the same desires, but it's difficult for us to make contact with above," he said. According to Jilberto, the communities FENAMAD seeks to envelop under its umbrella of protection are unable to communicate with natural spirits in the presence of alcohol, tobacco, and modern clothes––a phenomenon exacerbated by the exodus of young people who abandon the Madre de Dios region to study at Lima's universities.
Eusebio Rios Iviche, FENAMAD's vice-president, similarly attributes the erosion of native beliefs to globalization and technology. "Now, young people use cell phones. Why? Out of necessity." Keeping pace with modernity has upset a number of equilibria: loud music and motors are a rude awakening from what Jilberto and Eusebio remember nostalgically as a bygone era of tranquility. "In the past, our community used to be super silent," Jilberto told us. "Everything was in peace. Now, no." The influx of noise is yet another disruption chinking away at the capacity of Madre de Dios' indigenous groups to practice particular rituals.