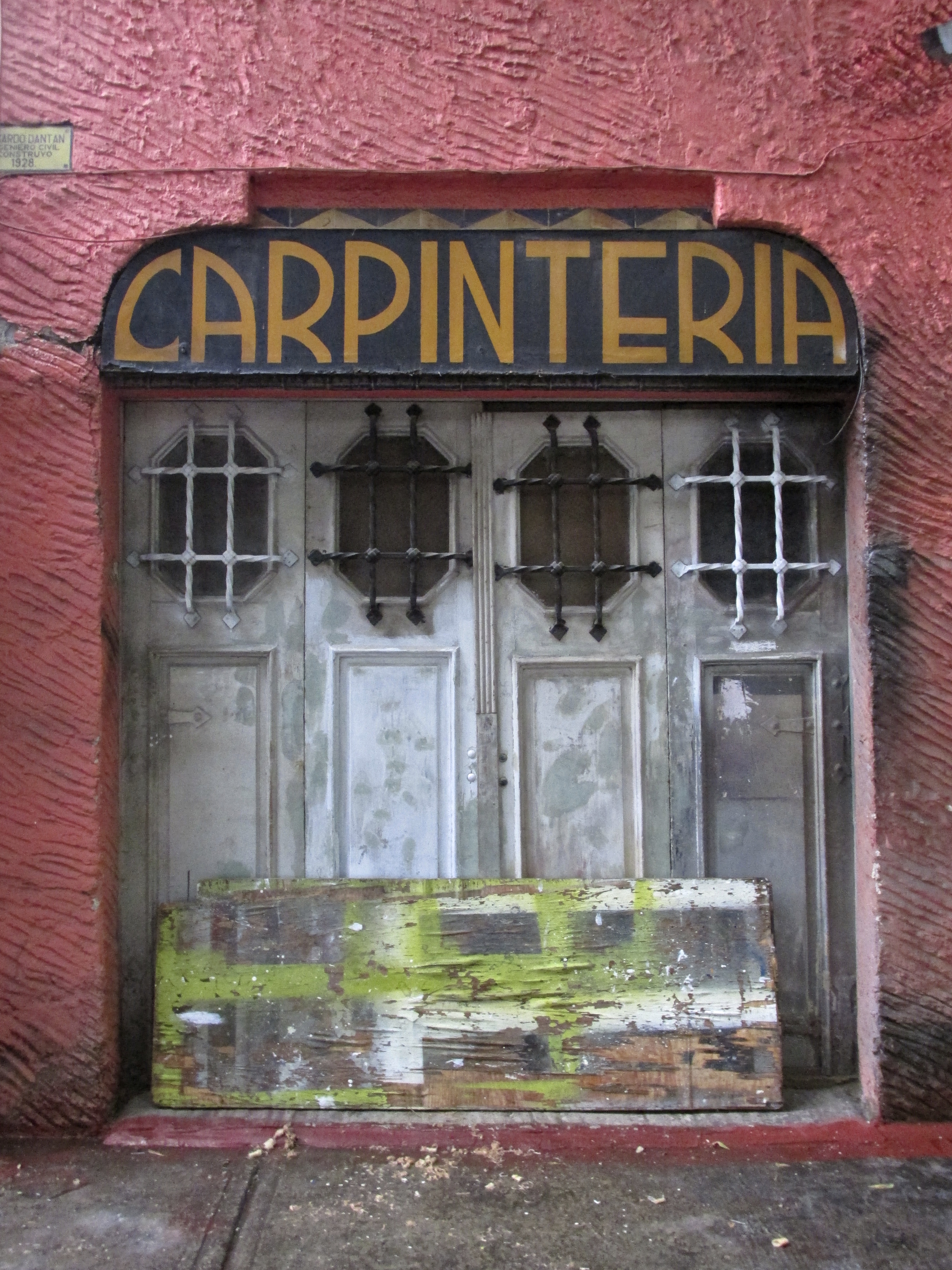 BY CAROLINE ROUSE
Precise yellow lettering.  Vibrant red ironwork.  Scrawled black spray paint. Rusted industrial ridges.  Intricate golden cameo.
I am fascinated by the doors of Mexico City, the elaborate and the humble. 
My work in Mexico City focuses on a different kind of door.  As part of the team at Laboratorio para la Ciudad, I am working to build a platform for public participation in urban planning.  The Laboratorio is the official innovative think tank of the Mexico City government; it collaborates closely with Mayor Miguel Ángel Mancera and the Ministries of Economic Development, Tourism, Transportation, Environment, and Health.
The public platform will serve as a portal, through which leadership will pose questions; the people will contribute solutions.  It is a novel initiative in Latin America.
"Civic innovation is reimagining what it means to be a citizen," says the director of the Laboratorio, Gabriella Gómez Mont.  Gabriella is a visual artist turned urbanist, whose ideas first show themselves as sparks in her dark brown eyes.  A TED Senior Fellow and Yale World Fellow, Gabriella has engaged the international community but gravitates eagerly back to her native Mexico City.  "It is the epitome of all the potential and all the challenges the city of tomorrow holds."
Everyone at the Laboratorio is similarly inspired and versatile.  The team includes Pablo Collada, sociologist and sometime acoustic guitarist; Paola Villareal, self-taught computer programmer and technological trendsetter; Clora Romo, architect and marathoner; Farid Casir, public policy analyst and multilingual poet.  Disciplines collide over cups of black coffee at the Laboratorio's morning meetings.
Soon, those meetings will move from the La Condesa neighborhood to the Laboratorio's new offices, in a renovated government building that was abandoned for decades.  Rather than occupying a set of bureaucratic cubicles, the Laboratorio will take the roof, seven stories above the bustle of El Centro.
When I visit the offices, still under construction, I marvel at the view.  Leaning over the building's edge, I trace avenues and alleys, marked by pastel stucco cathedrals, countless taco stands, cramped apartment buildings, and blossoming urban parks.  The city stretches out in every direction.
The way I see Mexico City is captured by the words of Octavio Paz, Mexican poet and winner of the Nobel Prize in Literature.
Todo es puerta, basta la leve presión de un pensamiento.
With the light pressure of thought, everything is a door.
Caroline Rouse '15 is in Pierson College.  This summer she is blogging from Mexico City.  Contact her at caroline.rouse@yale.edu.