China's Second Leap Forward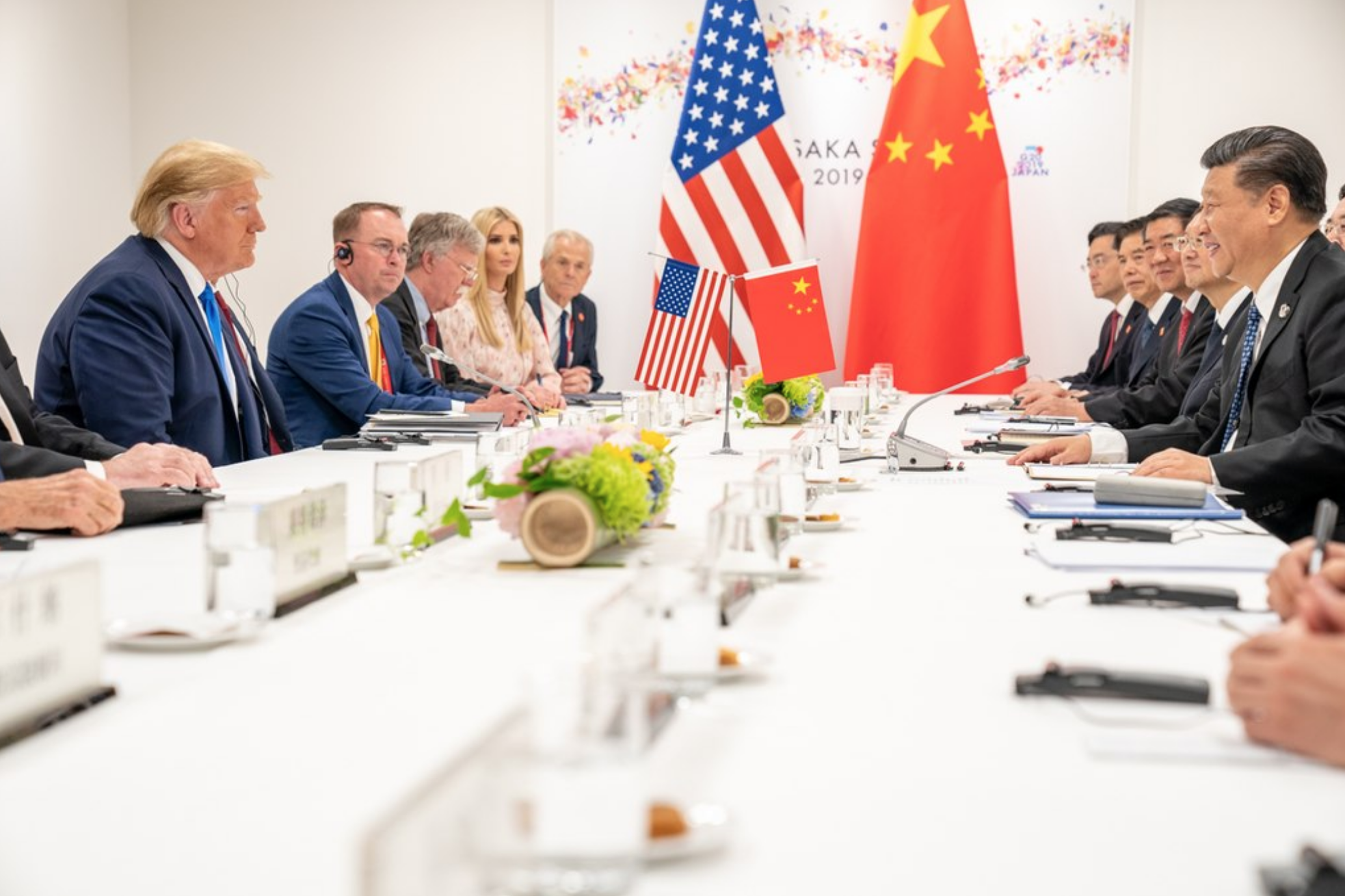 By Matt Kirschner
In the fifteenth century, China flaunted the world's largest navy. With their vast resources and extensive manpower, China was on track to become the first global superpower; nevertheless, at the start of the sixteenth century, the Ming dynasty unexpectedly destroyed their entire naval fleet. Why? Some historians argue their navy was too expensive to maintain, while others claim that Chinese emperors worried about the threat foreign merchants posed and decided to ban oceanic voyages. Regardless, China's decision halted economic growth and ceded dominance over sea trade to the West. Although one might believe such a mistake is near impossible to recover from, China—five hundred years later—is once again vying for a spot at the forefront of international affairs.
Bill Clinton famously said in his 1997 inaugural address, "America stands alone as the world's indispensable nation." Since 2016, the U.S. has withdrawn from the Paris Climate Agreement, UNESCO, and the UN Human Rights Council. The U.S. has withdrawn troops from Syria, allowing President Bashar al-Assad to expand authoritarian rule and retake lost territory. The U.S. temporarily suspended military aid to Ukraine, letting Russian-backed separatists gain an advantage. The U.S. has withdrawn all diplomats from Venezuela, potentially exacerbating the country's current political and economic crisis. What the U.S. may be failing to recognize is that with each step back from the world, China takes another step forward.
China is rapidly seeking to fill the void left by the U.S. While the U.S. cut funding to UN agencies like the UN Relief and Works Agency, the UN Population Fund, and UNAIDS, China has significantly increased funding to UN agencies across the board. China has become the second largest donor to the UN after the U.S. and will likely continue closing the gap. While Trump has repeatedly sought to cut the U.S. budget for diplomacy and foreign aid, China has quadrupled their foreign ministry budget over the past decade. What's the result? China is increasingly setting the world's political and economic agenda. Instead of checking China's growing influence, the U.S. seems to actually encourage it. Donald Trump's first action as President was to withdraw from the Trans-Pacific Treaty (now the Comprehensive and Progressive Agreement for Trans-Pacific Partnership), an agreement that would have allowed smaller Asian and Pacific countries to form a trade bloc against China's growing economic influence. With the U.S.'s weakening presence across the globe, China is strategically positioned to obtain new global leadership, and the COVID-19 pandemic might be the spark that lights the fire.
In the midst of a pandemic, countries around the world look to global leadership more than ever. At the World Health Organization's 2020 virtual summit, the U.S. criticized the organization for its support of China and withdrew all funding to WHO. On the other hand, President Xi Jiping opened the summit announcing an extra $2 billion in funding to support WHO's pandemic response. While the U.S. is engaging in a political war, China is acting as the voice of reason by ensuring that any Chinese-developed vaccine be made accessible to developing countries. Meanwhile, Trump has opposed the idea of a COVID-19 vaccine being made into a global public good and has made no guarantees about the vaccine's affordability. If this pandemic has accomplished anything, it's delineating which countries will rise to the occasion in a crisis and which countries can't be depended on.
Even before the COVID-19 outbreak, China had been planting seeds to surpass the U.S. in terms of economic influence. In 2013, President Xi launched China's ambitious Belt and Road Initiative—a vast infrastructure investment initiative stretching from Asia to Europe to Africa. Some refer to the project as the New Silk Road, as it has resulted in the construction of a network of railways, highways, and energy pipelines. China's Belt and Road Initiative is unparalleled by any country, and they have spent an estimated $200 billion on the project thus far. At the same time, U.S. direct investment abroad decreased $62.3 billion from 2017 to 2018. Is anyone still surprised by China's growing economic and political influence?
What are the repercussions of China's growing leadership in the world? So far, their leadership has shown promising signs. President Xi defended the Paris Climate Agreement when Trump decided to leave it. Through the Belt and Road Initiative, President Xi has also invested heavily in the developing world—where infrastructure is desperately needed; however, some are concerned about China's intentions. Critics point out that China's investments resemble a form of imperialism, leading developing countries into debt traps. According to a speech that former National Security Advisor John Bolton gave at the conservative think tank the Heritage Foundation, "China uses bribes, opaque agreements and the strategic use of debt to hold states in Africa captive to Beijing's wishes and demands."
Whether or not China's Belt and Road Initiative is simply a strategy to spread their political power and influence is unclear. China's autocratic regime, lack of transparency and almost complete absence of free press raise questions about their true intentions. But with the U.S. forfeiting this game of international diplomacy, very little stands in China's path to achieving global leadership.
---
Matt Kirschner is a rising sophomore in Ezra Stiles College. He can be contacted at matt.kirschner@yale.edu.