A Different Kind of Beauty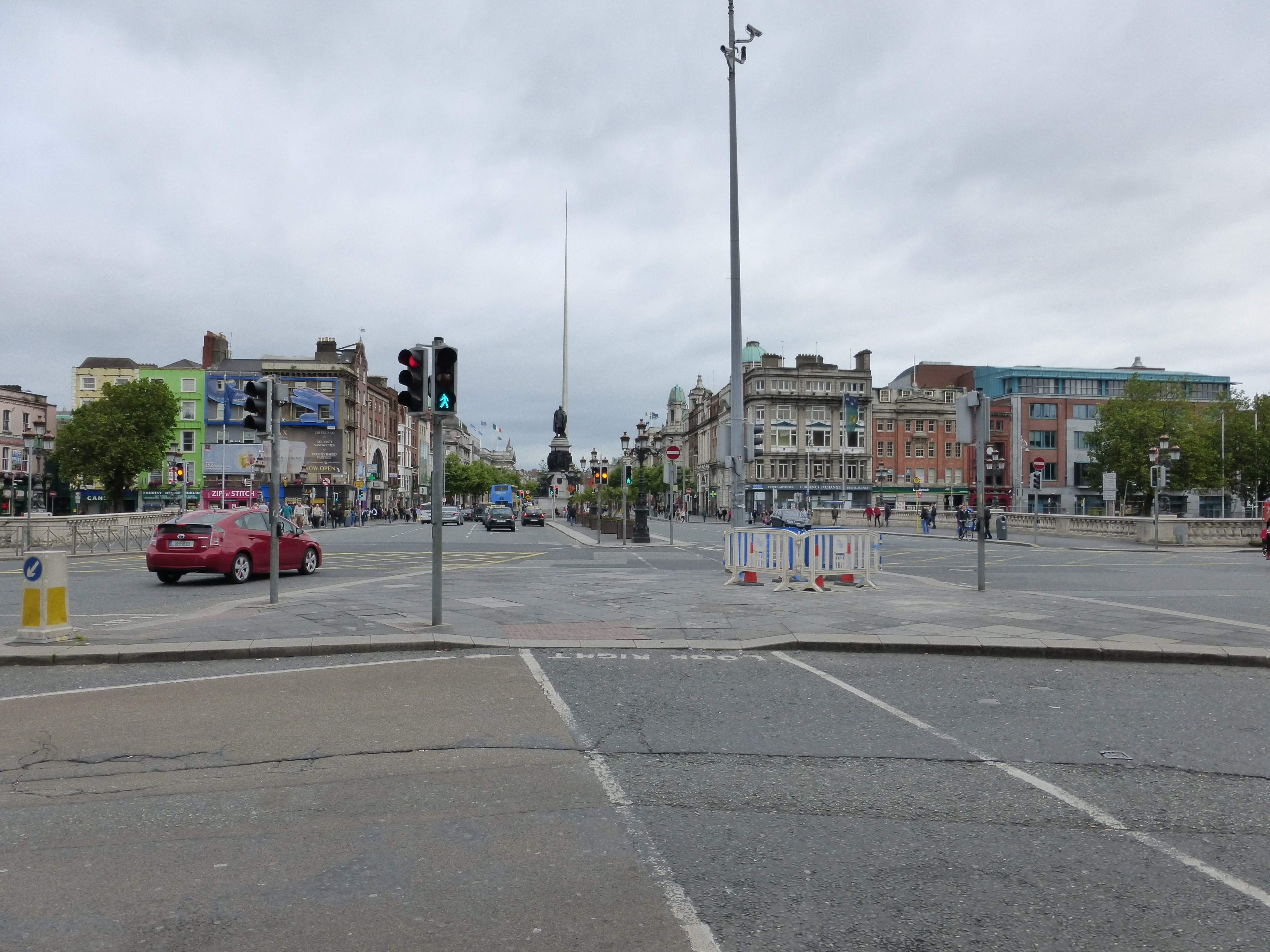 BY DAVID  MILEWICZ
The ferry ride from Wales to Dublin is three hours of the cold, dreary wetness that is the Irish Sea. I was lucky enough to have spent the last ten days traveling from Paris to Amsterdam to London, but none of those places came close to inciting the level of nervous anticipation that I felt at the prospect of seeing my home for the next six weeks. I really had no definite idea of what Dublin was going to look like, but I supposed that it would at least in some way be reminiscent of the grand buildings of Paris, the winding and beautiful canals of Amsterdam, or most of all the intricate majesty of the London landmarks. However, when I first caught a glimpse of the city I soon realized that I had been wrong.
Set against the backdrop of the Wicklow Mountains to the South, the city lies low against the shoreline where the river Liffey flows into the Sea. Even from a distance, it was clear that the city does not match the grand cityscape of London, and as we got closer and closer, I saw that neither did it resemble the beauty of Paris nor Amsterdam in any way. I was disappointed but not entirely surprised to find that my first view of the city consisted mainly of Dublin's large industrial port, which is all unsightly warehouses and cranes. As I arrived and headed into the city this first impression of hard industry was reinforced, as it quickly became apparent that Dublin was never home to the great wealth of those other capitals. I was slightly disheartened as I thought that the destination I had been most excited to reach would not match the places that I had already left behind.
However, it did not take me long to realize that perhaps there is a different sort of beauty that inhabits this island city, some intangible quality that does not lie in the buildings but rather the people. The Irish seem to have a genuine friendliness that manifests as an easy authenticity with strangers. For example, the first time I went to a restaurant one of the waitresses—not our server—came over and casually started chatting with my friend and I about where we were from and what we were doing in Ireland, just because she was curious. Later that night, I discovered another way that this earnestness manifests while sitting in a pub: through music. Live music can be heard all over Dublin at almost any time of the day or night, yet it is in the traditional Irish music sessions where groups of musicians come together and informally play together. That Saturday night I sat with some friends and listened to one of these groups play together, and as the night wore on people from the audience began to join in the music as well. An elderly couple in a corner sang a beautiful song together from their hometown, and as the musicians were wrapping up a quiet Irish girl came out and sung a song of her own.
A few days later, the leader of my program told us that the entire country had this informal, small-town friendly feel. "It's a small country," he said. "Everyone kind of knows each other."
David Milewicz '16 is blogging from Dublin, Ireland this summer. Contact him at david.milewicz@yale.edu.