Building a Better Nepal: One Woman at a Time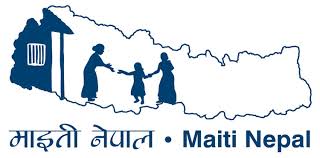 By Aastha KC
[dropcap]T[/dropcap]he Nepali word 'Maiti' doesn't not have a direct English translation. In Nepal, the word means a women's maternal home—the home where a woman grew up and the home that she leaves when she gets married. It is precisely this sentiment that has been the moral foundation of an organization called Maiti Nepal, an NGO dedicated to protecting and helping women who are victims of sexual violence and sex trafficking. In Nepal, where the unemployment is as high as 50% and at least one quarter of the population falls below the poverty line, the demand for work is high and human trafficking presents itself as a lucrative business. With hopes of finding work, many Nepalis venture out of the villages and into the cities. Some of these ventures however are forced. Women and girls as little as seven, are often lured into leaving their villages for unspecified jobs in the city by human traffickers. Many of these girls, without their knowledge are taken across the border into India, where they are then sold for as little as $570 to brothels. Once sold, women are subject to sexual exploitation, torture, and rape. Many women and girls do not escape the brothels and are often stuck paying debts that they have incurred during their trip to the brothels.
To alleviate the problems associated with human trafficking, Maiti Nepal, has become a model grassroots organization that aims to improve women's and girls' access to care and advocates for those most vulnerable. It's founder, Anuradha Koirala called "diju" meaning elder sister, was a high school teacher before she went into humanitarian work. Upon seeing the thousands of Nepali girls being trafficked into India, she decided to help. Koirala founded the organization in 1993 with a coalition of teachers, journalists and social workers. What started as a single small rehabilitation home in Kathmandu, soon became multiple rehabilitation centers, transit homes, prevention homes and hospice care centers throughout the western hemisphere of Nepal.
Since its humble beginnings, Koirala's NGO has played a pivotal role in transforming the lives of young girls in and around Nepal. Maiti Nepal has rescued and rehabilitated more than 12,000 Nepali girls and prevented another 45,000 from being trafficked at the Nepal-Indian border, according to the Human Dignity Forum.
In rehabilitation centers, women who have been rescued from trafficking or escaped from brothels are brought there and given shelter, medical services such as HIV check-ups and provided with social counseling and legal services. Through transit homes, Maiti Nepal, also aims to reintegrate women into society to become self-sufficient and financially independent by providing training in trades such as sewing, crafting and hospitality. In this way, Maiti Nepal not only provides a safe haven for those seeking help, but also facilitates them with new opportunities. Although many women are ready to reintegrate into society, they still face a large obstacle: stigma from their family. Many families reject women who have come back believing them to be impure and stained from their work as prostitutes. For those women who have been rejected by their families, Maiti Nepal gives them the option of working at the organization and helping others who have also been traumatized.
Maiti Nepal's represents an ideal model where community based partnerships are in conjunction with preventive strategies. Through Maiti Nepal's community based methods, the goal is to integrate community members and educate them about the risk of girls being trafficked. Village members including girls in Nepal are trained to recognize characteristics in people who might lure them into trafficking. Men who are dressed nicely and claim to provide girls with a high paying job are to be avoided.
Through its advocacy and awareness program, Maiti Nepal pans to combat the core of trafficking, gender inequality and discrimination against girls. It provides education to girls, helping them read and write. Through its education sponsorship program, children can also be sponsored by a foreign donor and be provided with food, shelter and quality education.
Through the impactful work of Maiti Nepal, many young girls and women in Nepal have reestablished their lives from ones of victims into one of survivors and activists.
[hr]
Aastha KC '20  is a freshman in Davenport College who blogs about women's rights.  You can contact her at aastha.kc@yale.edu.