Madeleine Barrow '15: Melbourne, Australia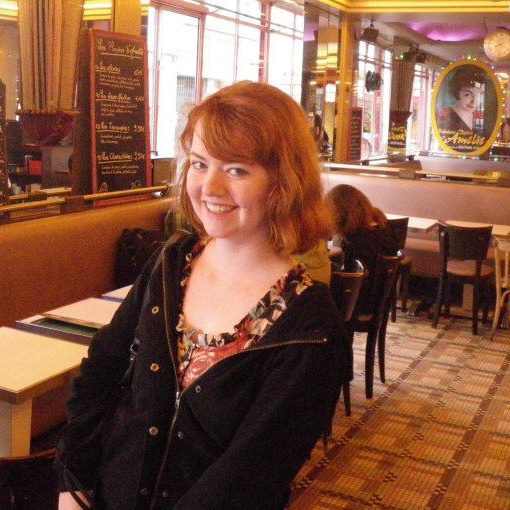 by Aaron Gertler
I'm with Aussie lass (what a fun phrase to write!) Madeleine Barrow in a very loud Jonathan Edwards dining hall, but the coconut chicken soup soothes my worries, with a little help from her soothing accent. Safety Dance begins in four hours, and excitement hovers in the air—no hints as yet to its terrible fate. Is Madeleine going? No: it seems that this is her "study semester" after an extracurricular-heavy freshman year.
But your people invented the Safety Dance! Without Men Without Hats, we'd have to call it something else, and that would be… worse.
"That's true…" Madeleine's an  avid fan of her nation's music, especially the Australian New Wave, which included such luminaries as Cold Chisel (no, I hadn't heard of them either. Go listen to this). I ask after her classical tastes, but she frowns at the mention of that great Australian landmark, the Sydney Opera House. "Melbourne's concert hall is being renovated, so I haven't been inside for a while. It should be ready soon! Except for that the roof caught fire on New Year's…" The Sydney-Melbourne rivalry may not be as well-known here as, say, New York-Boston or Yale-Harvard, but they had themselves an intense national football championship match not too long ago (Australian rules; not played with a soccer ball). Melbourne lost, but as in Yale-Harvard, it can still take refuge in its overall superiority.
Madeleine keeps up with life back home thanks to BBC Asia (inexplicably, they haven't yet opened an Oceania bureau) and local paper The Age. There's some serious political turmoil down under (more later on that), but the headlines in recent days were devoted to the successful hunt for a popular reporter's murder. We discuss Australia's reputation for mystery—a New Zealand comedy group lampooned the nation as "full of beautiful places to bury a body," and Steig Larsson (SPOILER ALERT) finished The Girl With the Dragon Tattoo with an Aussie-flavored plot twist (the vanished girl was a rancher the whole time—really, it's a flawless plot twist).
Madeleine wishes her nation got a little more attention for reasons beside its wilderness and its citizens' infamous accents. "What does it mean to have an Australian accent, anyway? I met this guy here, told him where I was from, and he said 'but you don't have the accent! Australians talk like 'G'day, mate!'' So I said 'G'day, mate!' Do I sound Australian now?" Yes. Startlingly so. "Well, fine." Another aspect of her life showed me how very little I know about her country: she was one of the only white students at MacRobertson, her elite all-girls high school. Other than a pair of Aboriginal sisters, nearly everyone else was Asian. Over a third of Melbourne's population is foreign-born: "Every sign in the airport is translated into Chinese—and some are only in Chinese."
In the course of her schooling, Madeleine took a different path from most of her classmates. She repped for Australia in the International and the Asian Physics Olympiads, fighting prank wars with the Israeli team (both nations have easygoing cultures, she says) while other students crammed for a future in medical school. This leads to a Catch-22:
Why does everyone want to be a doctor? "The medical schools are really prestigious, because not a lot of people get in." Why don't they get in if they study so hard? "Because everyone applies!"
Madeleine was one of her school's only students to apply abroad, and relied largely on help from other Aussie applicants and current Yale undergraduates, but she still got accepted to Harvard and Princeton as well as here—maybe due to her national exam scores, which placed her in the 99.95th percentile (there is no 100). "You don't have to be smart to do well on Australian exams," she protests. "The questions are very easy."
But Madeleine is a model of Australian modesty, which differs from our own cultural paradigm: Madeleine's greatest shock upon arrival in the U.S. was hearing fellow students describe themselves as "good at French, good at math, good at everything… my jaw would hang open." In Australia, this is not done. People don't mention test scores outside of College Confidential, they don't claim any special ability for themselves—save maybe in sports—and they keep an eye on the nation's "Tall Poppy Syndrome," in which those who show superb ability are cut down to size by an equalizing society. Madeleine likes most elements of this culture, but she says it made selling herself to colleges a serious problem. She did have one piece of luck: "I'm a girl who does physics."
She's also mostly a city girl, who "hates all the wildlife" that bothers humans in the bush, from snakes to kangaroos. Australia is overrun with the latter. The first time I mention the creatures, Madeleine interrupts: "There are too many! We eat them!" Her parents didn't serve much bush meat, but Australian grocery stores tout kangaroo as an ultra-lean healthy choice. But even if she's been taken out of the wild, she argues that one cannot take the wild out of the Australian mindset; like the American West, the bush still holds the key to Australia's national spirit. Mining policy and the climate-change-fueled amplification of the nation's drought/brushfire cycle concern Madeleine, who laughs at mining companies advertising their wildlife-sanctuary funding on national television. (Shades of Exxon Mobil in Alaska.)
She misses home, largely because her friends in Melbourne seem never to have ended their old lives. "They do the same things, hang out together, take the same public transport to school—like nothing's changed." When she wasn't physic-ing or joining her friends to hang out with students from all-boys schools in the local library, she liked exploring Melbourne's many Chinatowns: "We've got bubble tea places everywhere." As immigration continues, I speculate, someone will have to establish an Australiatown in Shanghai before it's too late.
Another cultural shift came when she realized her Australian sense of humor left her ill-prepared for Yale's political correctness. We might group ourselves as pre-meds or DS kids or athletes, but MacRobertson students of every color cheerfully trade racial jabs. "Now, I go home and the jokes aren't as funny as they used to be. So I wonder if I've changed, or if the jokes weren't really funny all along…" This constant challenge—to preserve her heritage while adjusting to America, where she might find a job—isn't something we might associate with Anglo-Saxon students from a country that, to many of us, might seem like a warm version of Canada. But the struggle for an international set of standards to set one's life by is a concern for all of us, whether we take a semester abroad or a position at Goldman Sachs China.
On a sweeter note, we discuss Australia's food culture. Madeleine longs for home-cooked pavlova, a meringue pastry topped with fruit and cream. "The New Zealanders claim it, but really it's ours." (Wikipedia, sadly, begs to differ: The nationality of its creator has been a source of argument between the two nations for many years, but formal research indicates New Zealand as the source). She tried making it in Canada once, but it came out the oven as an egg pancake; a version cooked at home in Melbourne caught fire.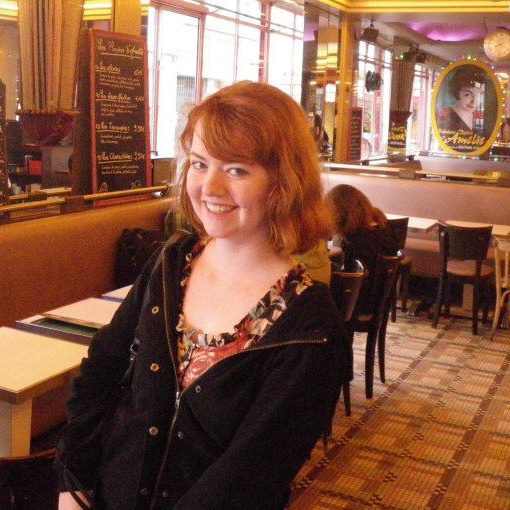 Outside desserts, Australia can have issues: "My ANU residential college recycled food like crazy—seafood one day, seafood salad the next." (Thanks to Australia's backward seasons, she spent a semester at Australian National University before coming to Yale.) "On the plus side, there was a bar in the dining hall!" She fondly recalls her first college commencement:
"Everybody got smashed. Then, the Vice-Chancellor of ANU came up to give a speech. He looked around and said: 'In my career, I've been good at judging audiences, and right now I can see that my audience isn't really up for a speech. Good night!'" Later, a fraternity was banned from campus when they stood on ANU's artificial island (it has its own river) and hollered obscenities at passing women. So, like Yale. She sighs.
Women's rights are the night's final topic. She frets that the main Australian conservative party is headed by a crazy leader, who happens to be a misogynist; not that she likes Julia Gillard, the current Aussie PM, but though she turned her back on much-beloved former leader Kevin Rudd to win her position, at least Gillard is a woman (whose red hair matches Madeleine's). Her nation's legal head of state—Queen Elizabeth—is also female, but Madeleine wrote an article last year for a national magazine arguing that Aussie culture still creates implicit gender roles: women make the salad, men throw various things "on the barbie." But given that Madeleine has two younger sisters who also stand out academically and are more likely to stay home, I wouldn't be surprised to see a female-dominated Australia in the near future.
But Madeleine, though she treasures Melbourne visits, still has plenty of America left to see. Like my last subject, she mentions the Bible Belt explicitly—religious conservatism fascinates her. You really ought to become a vicarious American. It's the best way to travel!
Bonus:
Madeleine, on Yale parties: "The grinding thing—it's just really bad!" How do Australians dance? "Facing each other! […] I went to a frat last year for the first time, and it was horrifying. Why was there underwear dangling from the basketball hoop?"
Even as an American, I can't answer that.
Aaron Gertler is a sophomore in Timothy Dwight College. Contact him at aaron.gertler@yale.edu.