The Tourist: 24 Hours in Amsterdam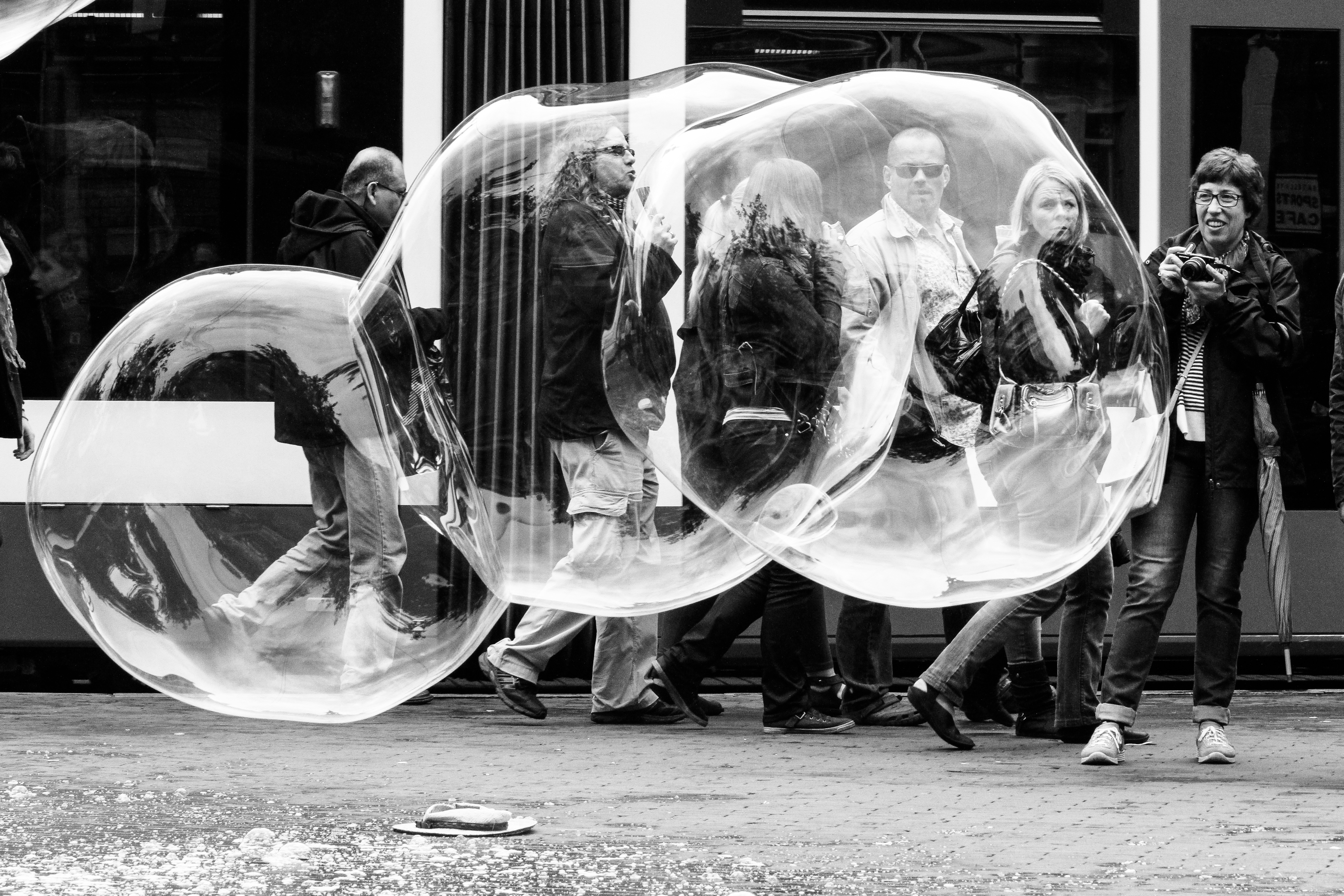 By Lisa Qian
Amsterdam is a city of contradictions. Space cakes and the Red Light District contrast with the history of trade and tulips. Twenty-four hours are not nearly long enough to experience all that Amsterdam has to offer, but they are enough to capture the essence of this oxymoronic city.
8 AM: Morning Stroll
Amsterdam, especially in warm months, is a city brimming with tourists, which means that waking up a little early allows for a calmer introduction to the city. If an hour or two of sleep can be spared, taking a stroll along the canals is the perfect opportunity to snap a few photos without intrusion.
Sites and Sights:
Rembrandtplein (Rembrandt Square): a life-size sculpture of The Night Watch stands within a few hundred feet or so of Rembrandt's house from the seventeenth century
Prinsengracht: after a while, the view from all of Amsterdam's canals start to look the same, but Prinsengracht boasts the Westerkerk, a Protestant church with a beautiful carillon tower, on its banks and is quintessential Amsterdam: "Stand outside De Eland, on the Berenstraat Bridge over the Prinsengracht, and you see what real Amsterdam life is like," David Hewson, the British novelist said.
9 AM: Breakfast
Cafes are synonymous to Amsterdam's culture. Find one along a canal and "people-watch." Given Amsterdam's eclectic mix of the progressive, the picturesque and the commercial past, the view is more colorful than any other in the world. Breakfast is a typically standardized affair, although there are quite a few, wonderful specialty locales (think yogurt bars, omelet cafes and waffle shops), but nothing says Amsterdam more than coffee.
10 AM: Museumplein
Amsterdam's museum scene ranges from the peculiar (Sex Museum, ages 16+ only) to the classic (honoring the Dutch heavyweights like Van Gogh, Mondrian and Bruegel).
Van Gogh Museum: An hour or two is all the time it takes to go through the entire museum, but it's the most comprehensive look at Van Gogh's life and work around. By integrating his letters into the exhibits, which travel in chronological order, the museum allows Van Gogh's own voice to narrate a tour and trace his tragic devolution–the cheerful sunflowers are tainted by these words late in life: "The more ugly, older, more cantankerous, more ill and poorer I become, the more I try to make amends by making my colors more vibrant, more balanced and beaming." After a visit, Van Gogh will never seem the same.
12 PM: Lunch
Nestled not ten minutes away by foot from Museumplein is The Seafood Bar, a wonderful gem of a spot that, naturally, serves seafood of all kinds, with friendly, knowledgeable waiters. Reservations are a must–many eager would-be diners come through, only to find that the wait is 45 minutes or longer.
1:30 PM: Back to the Museumplein
Rijksmuseum: The iconic "I amsterdam" sign is planted in front of the Rijksmuseum, which helps bear the standard for art museums —in its review upon the museum's reopening after a 10 year renovation, The Telegraph wrote that "many of the world's museum directors wept. The restored, extended and rejigged Rijksmuseum is a triumph of curatorial intelligence and sensitivity." As the national museum of the Netherlands, the Rijksmuseum houses collections ranging from the expected–Dutch landscape and still life–to the nostalgic–a special exhibit covers the work of Dick Bruna, who was most famous for the creation of the beloved cartoon character, Miffy. Although it's probably a crime to leave without seeing Vermeer's The Milkmaid, take time to explore the less-famous exhibit halls. The crowds don't tend to flock to them and it's probable that many will be nearly empty, creating a much more pleasant experience.
4:30 PM: Canal Ride
The best way to give feet a rest is to take a canal ride. There is a plethora of companies that offer their services, but the best options are those that utilize live guides instead of audio versions. Tour paths vary, but almost all are guaranteed to tell a colorful history of Amsterdam's founding, rise to prominence and modern culture. Amsterdam Canal Cruises has a stop right by the Rijksmuseum–try to get one of the smaller boats with a guide. They're friendly, witty and have an answer to any question.
7 PM: Leidseplein
End the day in Amsterdam's liveliest neighborhood, where restaurants and clubs line the streets and there's always something going on. Although crowded, locals and visitors gather alike for live music, food and drinks. For a more relaxing dinner, the Jordaan neighborhood offers a more relaxed vibe with upscale restaurants.
Yay: Stroopwafel–delicious Dutch waffle cookies with a thick layer of syrup between them. Best consumed hot and fresh.
Nay: Anne Frank House–it's not worth the extensive line that reaches hours upon hours in the peak season, but if a visit is a must, show up before the museum opens for the shortest wait.
& if you overstay: Stedelijk Museum–a treat for modern and contemporary art lovers with many works from Kirchner, de Kooning and Kandinsky.
Prime Time: Tulips will be in full bloom starting in mid-April, although temperature averages will still be a little chilly. Consider arriving between late March to mid May if the Dutch tulip festival Keukenhof is of interest. The best weather comes in July and August, but those months also bring the largest waves of tourists, so be prepared for long lines at top attractions.
Lisa Qian '19 is a freshman in Silliman College. Lisa can be reached at lisa.qian@yale.edu