A Vicarious Globetrotter Interview with Minh Tri Pham, JE '17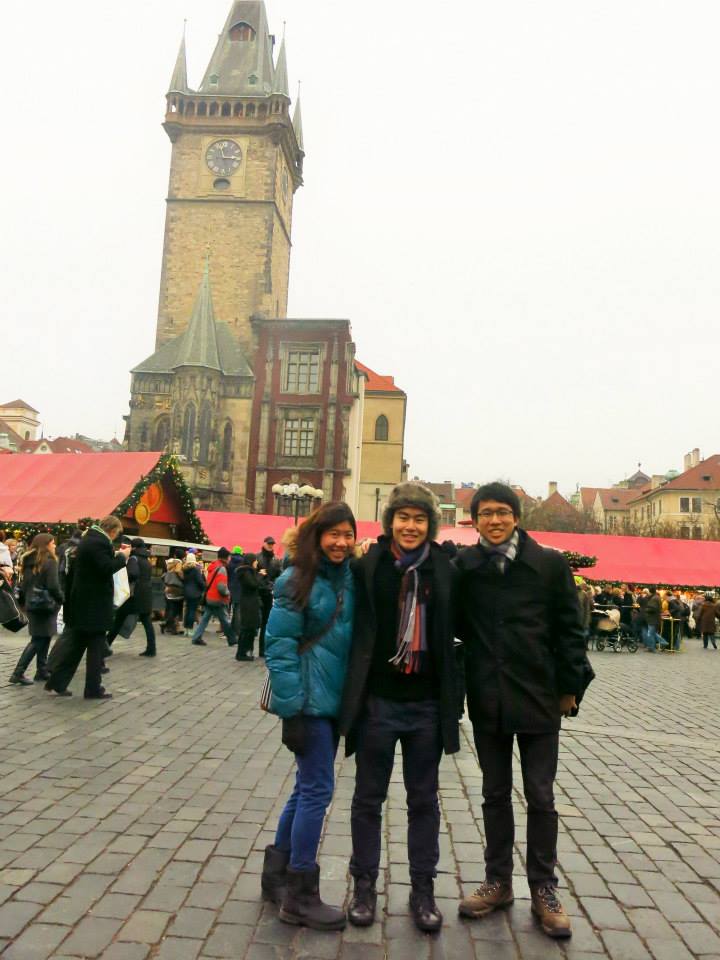 By Dalia Wolfson
When I first meet Minh on a balmy late October in Bass Café, he's seated, relaxed in one of those old worn leather chairs. When we start talking, though, I realize I might have to change my angle – Minh moves around as he talks, shifting position like a very classy spider rearranging its legs, always gazing intently at the speaker. By the time we reach the end of the interview, he's gone through as many pretzel-legs conformations as might be achieved in a Bass armchair. I think I get it, though – Minh's not really the kind, one might say, to stay still.
Born to Vietnamese immigrants to the Czech Republic, Minh grew up in Prague. He went to a local elementary school there, then transferred in 5th grade to a German school full of expats and international students. Minh is no stranger to immersive language environments: everything, from literature to lunchtime, was conducted in German. He attended this school until 12th grade, and came to Yale to join the Class of 2017.
Minh is studying Computer Science as a major.  When I ask Minh what he's learning, exactly, I brace myself to write down long class names. Instead, he tells me what he's actually learning. Minh devotes himself carefully to several projects. A regular at the Brew Haven monthly meetings, he's been developing a pale ale, a red ale, and stout; he's refining his skills to one day replicate the golden, crisp Czech pilsner. Recently, Minh released a project of his called secret_snapta, a Snapchat service for users around the world to anonymously exchange snaps. Simply by sending a snap to secret_snapta, users will receive a snap back from someone else. Minh is also working his way through contemporary American fiction, though when I meet him he pulls out The Little Prince and we take a moment to appreciate the hat-shaped snake.
One of Minh's other projects was Chinese, but he has already found what he was looking for with that language. Given the closeness of Vietnamese and Chinese cultures, Minh was looking to learn more about his heritage. His summer in Beijing acquainted Minh with many cultural values that he remembered from home. Besides Chinese, Minh is also fluent in German, English, Czech and Vietnamese. He speaks English with a touch of some vague European accent, and tells me that the language he thinks in depends on his environment. Nowadays, Minh thinks in English.
When Minh first came to America, he was most surprised by the contrast with the Czech Republic. He says he discovered the true range of Czech pessimism: "There, when you go to a normal store, the cashier won't smile – she'll show you just how much she hates her job, that she's sick of her life." In America, though, he saw that everyone was perpetually smiling, always friendly and happy. The question "How are you doing?" is more like a cue to say "I'm fine, and how are you?" While Minh originally felt distanced by the superficiality of the classic American cheer, he is now appreciative. The bad PBR and Budweiser, for example, were replaced by the creativity of the American brew craft scene ("that's just an analogy that I use – beer"). On a recent trip down South, Minh and his friends stopped by Arizona. Now, the most I know about that state is from the illustration on Arizona Iced Tea, but Minh was stunned: "It was beautiful, completely different. I didn't know America could look like that – I think America's a really exciting place, a big country with so many opportunities – a place where you can grow the most."
Prague, ultimately, is "home". Throughout his childhood, Minh's parents would tell him that his home was his dad's Vietnamese village, a small settlement north of Hanoi. But when he grew older he realized that "home" was far, far north and a long way to the west of where he'd imagined:  all the way in the Czech Republic, in his hometown of Prague. Prague, with its Old Town, attracts him most: the streets of the Old Town, worn and cobbled, narrow, Gothic architecture crowding in from either side. "To wander in the Old Town of Prague – that never fails to make me feel sentimental," he says. And he plans to return to these streets, someday. He sees himself living in America for a while, growing and living, and then continuing to travel. "I would love to be a global citizen, just living everywhere…I would never want to be stuck in one place."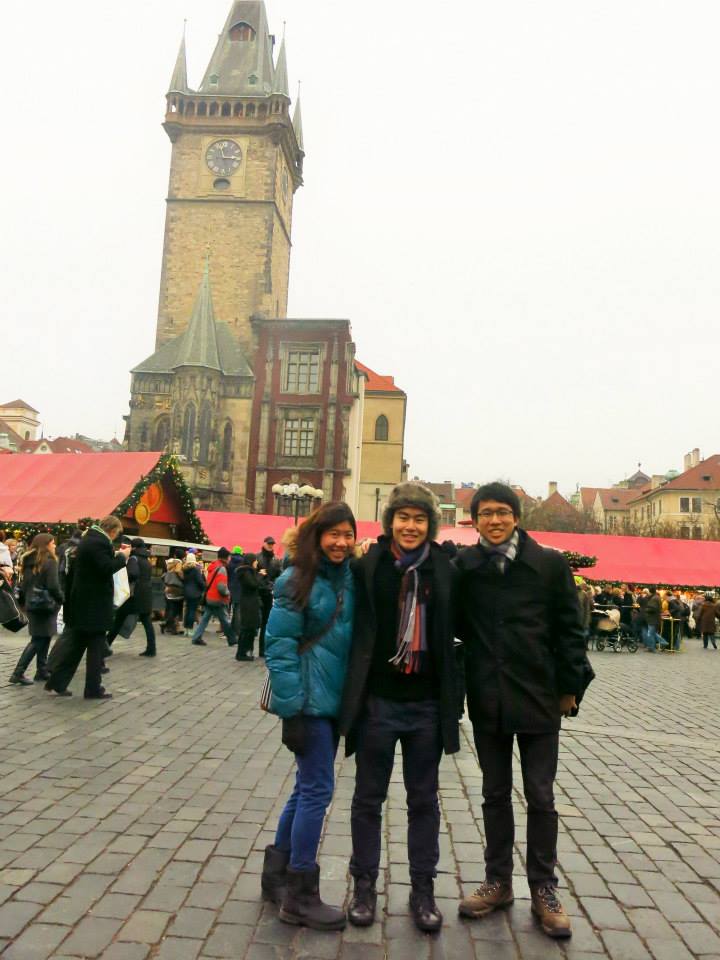 In the meantime, though, Minh's sticking around here for at least a couple more years. America, he concludes, is a "good place to be."
Dalia Wolfson '17 is in Jonathan Edwards College. Contact her at dalia.wolfson@yale.edu.