Maradona, Messi, and Cami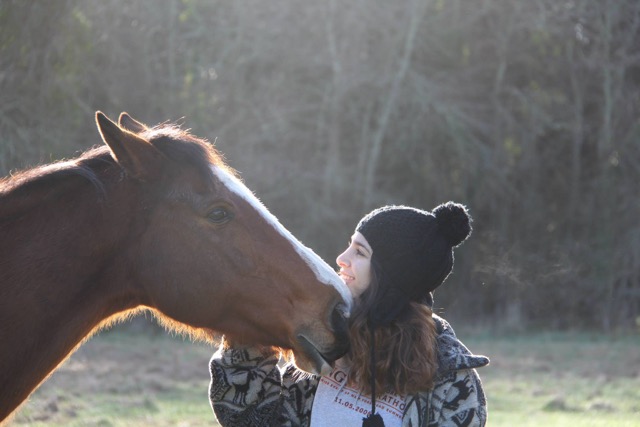 By Rudi-Ann Miller
"Being at Yale makes me extra Argentinian. When I'm back home I complain more about my country, but here every time I have the chance to tell someone I'm from Argentina and how great my country is, I take it," says Camila Franco as we sat in the Silliman Dining Hall, appropriately eating beef but of a quality that we were keenly aware was subpar to what is normally found on a parrilla (grill) in Buenos Aires. Cami, a freshman from the "Paris of the South," exudes the very essence of a young porteña— confident, charismatic, and meticulously styled in chunky platform boots reminiscent of the 1990s that remain an overwhelmingly popular part of female fashion in the city. It was hard to believe that someone who, to me, was so quintessentially Argentinian actually struggled to define her identity.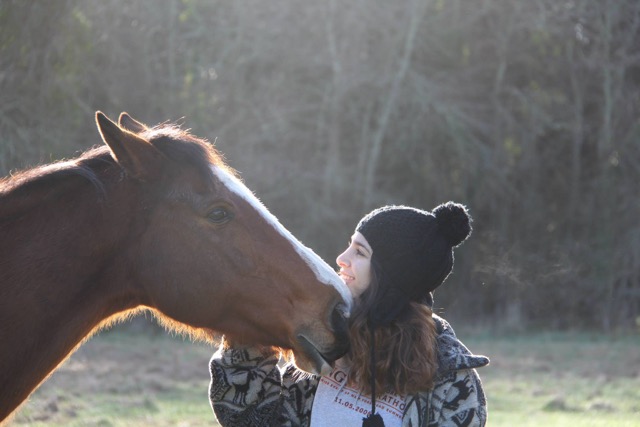 At eight years old, Cami and her family moved to Chile because of her father's job with Avon Cosmetics, a leading beauty product manufacturer whose largest market is in Latin America. After a year and a half, they moved again, to Santa Cruz, Bolivia where the family of six stayed for three years. "Living in Chile and Bolivia I felt very Argentine, but that changed once I came back home. I had to learn a lot of Argentine slang words that I missed while I was away," she says as she recounts the familiar sense of loss and dislocation a repatriate faces when attempting to fill the cultural void lost in time abroad. As difficult as it may have been initially to readjust, Cami enjoys her multi-cultural perspective and relishes opportunities to incorporate her foreign experience. "I still have certain words that I learned in Chile and Bolivia that when I use in Argentina my friends are like 'What?'…But I still keep them."
Indeed, one of her fondest experiences abroad was being able to attend international schools like the International School Nido de Aguilas in Chile and the Santa Cruz International School in Bolivia. At these institutions, Cami was exposed to other third culture kids—children who have moved in and out of foreign countries due to their parents' job placements. "Being an Argentine in an international, makes you prouder of your identity. I missed things I never thought I would miss and I now cherish many more things," she says. Cami was surrounded by excellent teachers, motivated students, and high standards. It was a mind-broadening experience that stretched her academically and personally. However, when she went back home to Argentina for high school, where she enrolled in the prestigious St. John's' School, Cami felt something was missing.
"[At international school] I got to meet so many people from different places with so many different experiences. I think I really missed that, which is why I wanted to come to Yale." Rather than simply take exams to attend college in Argentina, she delved into the dreaded, American college admissions process.
Here at Yale, Cami is once again one of the few Argentines in the crowd and serves as the Social Chair of the Yale Argentine Club. She is enjoying that same cultural dynamism and adventure that she experienced in Chile and Bolivia, but Yale, for all its difference, is still very much like home for Cami. "One reason I really liked Yale was its residential college system, because it reminded me of the gated communities at home." Her home is the commuter town of Pilar, located in the province of Buenos Aires, 50 kilometers from the center of the capital city. Pilar is an assemblage of several gated communities, which are sets of houses, guarded off by fences, with private security. "What was so beautiful about mine was that it had a lot of trees so it was named Los Fresnos, which is the name of a type of tree. It is really beautiful in the fall so whenever I see trees here I'm constantly reminded of my neighborhood," she reminisces.
While Cami does enjoy the quiet life, she definitely has the city-girl mentality. "The suburbs I live in aren't really that interesting at night so starting at 16 years old, I started going to clubs in Buenos Aires," she says enthusiastically. Of course, now that she's a minor in the United States, Cami has adjusted her nightlife from clubs to frat parties. "I think a lot of internationals have that same problem. Nightlife here is so different. Basically, we only knew what parties in America were like from watching movies… and they've turned out to be even more disgusting. But my friends and I have gotten used to it."
Of course, one thing internationals in a new context usually agonize over is the stereotypical responses people give when they learn what country you are from. However Cami is proud of everything from her accent to her nation's second place finish in the 2014 World Cup (maybe La Albiceleste will see victory in 2018?). "Like the typical thing when I'm abroad and say I'm from Argentina people will say 'Messi! Messi! Maradona!' Which surprisingly happens a lot and in that same order," she laughs. "But it's fine. It's part of being Argentine."
Rudi-Ann Miller '17 is in Silliman College. Contact her at rudi-ann.miller@yale.edu.