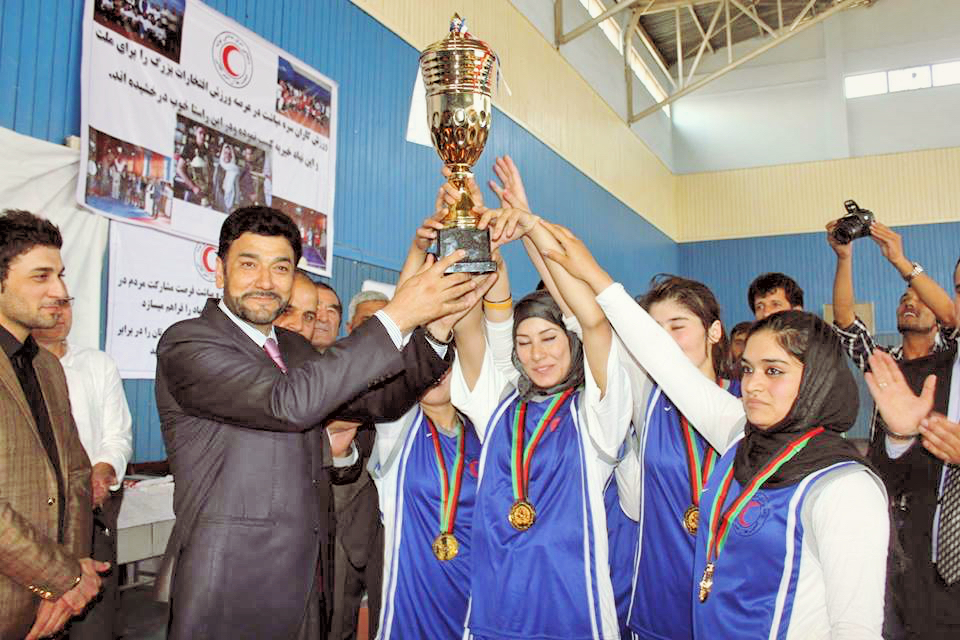 By Sami Glass
Finding Waldo is much more challenging than trying to spot an athlete here at Yale. If you overlooked the physique, then the blue PowerAde water bottle is a dead give away. This phenomenon holds true in many high schools and universities, blinding us to others that also exemplify sportsmanship. I met Maihan Wali sophomore year at The Hotchkiss School during chemistry class. She had traveled from Afghanistan to the small town of Lakeville CT, roughly 7,000 miles, for an education. I assumed that basketball was just another way for her to make friends at school, simply a hobby. In retrospect, I cringe at my one-dimensional outlook.
To Maihan, basketball is not a sport she takes pleasure in solely for herself. It is one of the many ways that she helps others. After the Taliban regime fell in 2001, Maihan and several of her friends started a peer-to-peer literacy program to tutor Afghani girls. Once the regional schools were actively functioning, Maihan began to search for other ways to aid her generation of women. The answer came to her while watching TV. "I saw boys' sports in the news and the idea came to my mind that my school should have girls' sports teams," Maihan said. Due to the generous support she received from her family and her school's headmaster, Maihan's vision blossomed.
Participation on Maihan's school team has benefitted players enormously off the court, strengthening not only their muscles but also their mental acumen. Her basketball league has since expanded to include over 40 schools across Afghanistan. "I have seen so much change in [players'] lives," she told me. Sports became the girls' passion, teammates became their friends, and a feeling of self-esteem replaced previous sentiments of hopelessness and inadequacy. Maihan recalled a discussion with her previous teacher in Afghanistan who described a particular success story: "One of her students who didn't dare talk in class before joining the girl's basketball team, now has started to lead class discussions."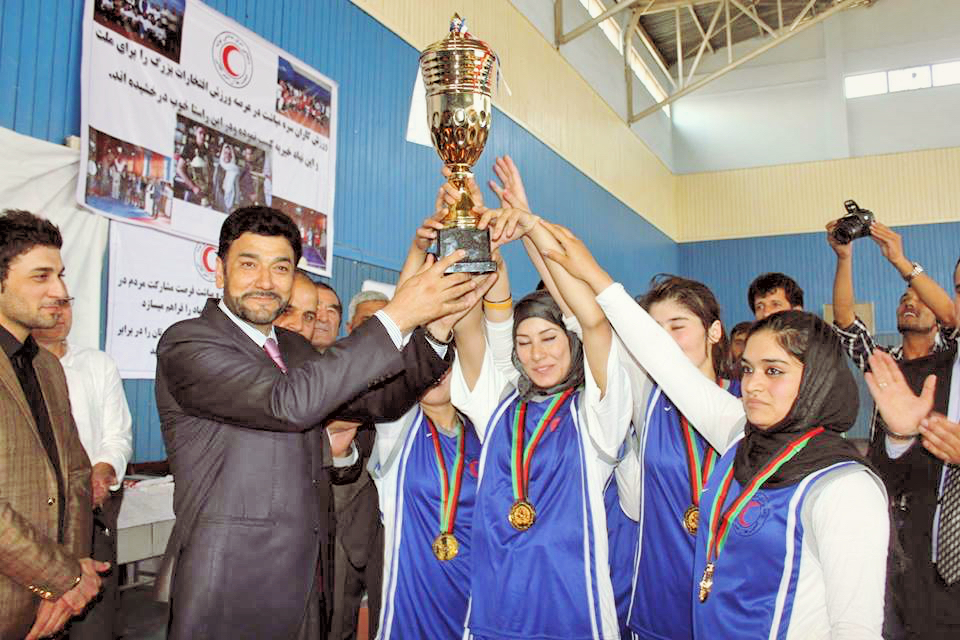 Yet, women's empowerment comes at a cost.
As a spokeswoman for Afghanistan's women's basketball team, Maihan and her players are constantly in danger. Following an interview with several German reporters, Maihan's fellow teammate was killed. Months later, Maihan herself started to receive death threats. At that point, I would doubt whether the benefits of women's rights and empowerment outweigh the costs of their security. To sustain your beliefs when they are tested is rare. But Maihan has not stood down, nor has she been debilitated by doubt. "Women in Afghanistan are smart and talented, but unfortunately they have been kept away from the privilege of accessible sources of knowledge. When I see the hard work that women do in Afghanistan I believe that they will not give up and will work to win."
Sports are not just hobbies or ways to make friends. Maihan Wali is living, breathing, inspirational, proof that Afghanistan has a bright future and women will be a part of it.
Sami Glass '18 is in Pierson College. Contact her at samantha.glass@yale.edu