Yale Greenberg World Fellows Interview Series: Laura Alonso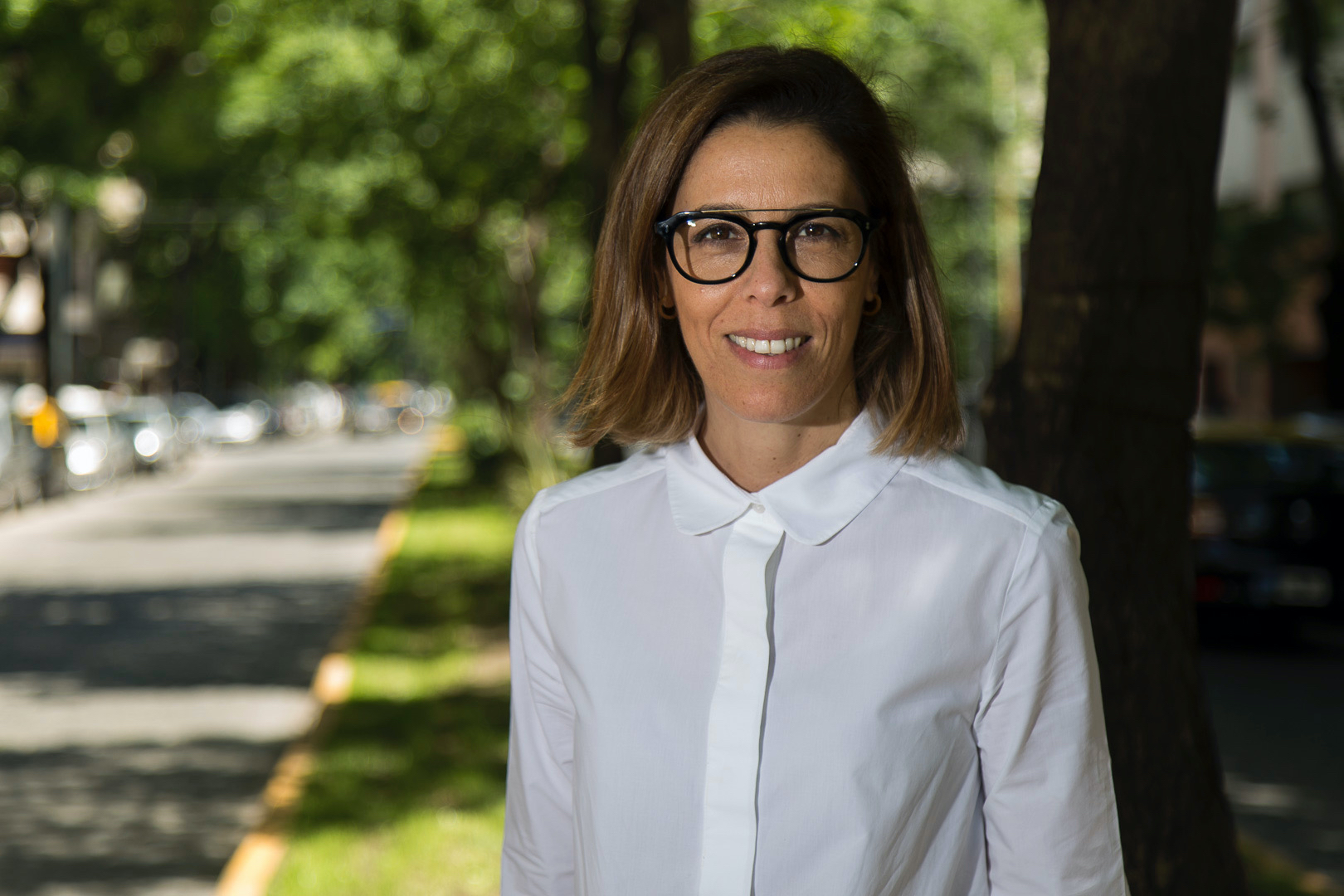 By Adam McPhail
Laura Alonso is an anti-corruption advocate from Argentina. With a storied resume, Alonso served as the executive director of Poder Ciudadano (Citizen Power), an Argentinian NGO dedicated to fighting corruption. From 2009 to 2015, she represented the city of Buenos Aires in the lower house of the Argentine National Congress. While she fought for a variety of issues, she became known as a tireless anti-corruption champion. In 2015, she was appointed as the head of Argentina's Anticorruption Bureau. Three years later, Alonso became the co-chair of the G-20 Anti Corruption Working Group. She has been a British Chevening Scholar, an Eisenhower Fellow, a Draper Hills Fellow at Stanford University, a Regan-Fascell Fellow at the National Endowment for Democracy. Now, for the fall of 2021, Alonso is a Yale Greenberg World Fellow. Recently, Alonso graciously sat down for an interview with the Globalist.
This conversation has been edited for brevity and clarity.
After you finished college you began to work for Poder Ciudadano, the Argentinian chapter of Transparency International. What drew you to enter corruption work just out of college, and why did you join that organization specifically? 
Everything was a bit by chance. I have always been very inclined toward politics as a Argentinian young person who was able to see the transition from dictatorship to democracy. I was very into history and what was going on in the country. So, I decided very young, when I was 10 or 11, that I was going to study political science. I went to England to study, and then I came back. Corruption in the 90s in Latin America was a huge issue, and Argentina was undergoing a major crisis in 2001 and 2002. I was unemployed trying to find a job. There were no jobs. The only opportunity that popped up was in this NGO. They accepted me as a volunteer first, and then I was affiliated to a specific program. So, I was very happy to work on all the transparency related issues with institutions, Congress, electro transparency, and transparency in political funding in order to strengthen democracy. I did that for some years, and anti-corruption was part of the rule of law programs. 
At Poder Ciudadano, you worked your way through the ranks and, eventually, became executive director of the organization. Later, you joined politics and became an elected representative in Argentinian Congress. Was there something in your time with Poder Ciudadano that made you interested in politics, and how did your time with Poder Ciudadano inform your political interests?
I think that there are two important things to point out. I have always been interested in politics since I was a kid. Some people liked sports or fashion, but I was interested in politics because in my family we spoke about political issues. Imagine, the dictatorship was finished after a war against the British in the Falkland Islands and then democracy arose. It was weird to find other 10-year-olds interested in discussing political things. Then I went to university, and I was also attracted to participate in the student movement. I had friends that became young political leaders not only in the student movement, but also in political parties. So I have always been interested and related to politics. The time at the NGO came after I spent one year in England and then there was this crisis in Argentina and I had to restart again, a second phase in my career.
That's when this opportunity opened, and I stayed in the NGO sector for eight years. It was a super important educational and professional experience for me because I learned a lot. I was able to travel and meet people everywhere, which 10 years afterward I reconnected with when I was a member of the government at the executive level. So, it was always in my mind, but there was no clear intention for me at any point to become a member of Congress and sometimes things happen. And in this case, I was offered a position in one of the lists. It was a new party. I liked some of the ideas. For others, I was unsure, but I think at that time I had different way of thinking. I said, "Okay, I'm a person of action and I want to participate more." So I crossed over from society to politics.
In 2014, you introduced the Ley de Transparencia, Gobierno Abierto y Acceso a La Información Pública (Transparency, Open Government and Access to Public Information Law) that, among other things, gave the Argentinian public greater access to information. In the past, you have mentioned the importance of a multi-sector alliance when fighting against corruption. Could you tell me more about the complicated relationship between the government, NGOs, journalists, international organizations, and the general public concerning anti corruption? 
You have to navigate a very complex environment because in highly corrupt countries you find corrupt people in all the sectors. In the judiciary, in Congress, in the government, in the political parties, in the church, in business NGOs, trade unions, even soccer associations. Whatever you touch, of course there are problems. So, I've always thought that to promote reforms and enforce some of these reforms, you have to work with people coming from other sectors. You can always find allies, even if your agenda is complex and politically and economically sensitive. It's important to open dialogue and to pick your allies from different sectors and engage them in your strategy and in your tactics to promote the reforms and to make good things happen. That said, the problem sometimes with corruption or anti-corruption is that people usually think that one journalist or one judge or one president is going to solve a problem that has been there forever.
It's impossible to solve corruption problems in one year, in one decade or in a century. So what we are trying to do now, for example, with technology and digital transformation of governments is to make governments more efficient and transparent, to make it more difficult for corrupt opportunities to arise. When you have more transparency and you can control and trace corruption, it's easier to crack the information because it's there, public and open. So of course you need journalists, data scientists, political scientists, economists, even citizens. 
So then this idea of what transparency can do to expose corruption, leads me to the bigger picture, which I'm interested in speaking about, and it has to do with democratic regimes and why it's so important to protect democracies. In authoritarian or autocratic regimes, it's very difficult for independent voices to highlight or expose corrupt officials, corrupt businesspeople or corrupt situations. So that's why I have always said that my goal has been to promote democracy. And now in this difficult time for democracy in the world, my goal is to protect democracy. To make a better democracy, with better administrations, better policies, better capacities in the states like the government. To deliver to the people. What we have seen in many countries in Latin America and throughout the world, especially after COVID, is that with inefficiencies and corruption, the best way to protect democracy is to have good public services that are delivered to the people. It is important to have more and more transparency. And probably we will have to include discussions about taxes, about different types of inequalities and how to attack those inequalities. From my point of view, we need to make a super huge investment on education and public health, which is going to help people believe that the future in my country is possible. 
What you just said reminded me of something you also noted in another interview with the French group La Fonda in which you noted that the poor are the first ones affected due to corruption. Would you say that corruption literally kills?
Yes. 
While you are most known for being an anti-corruption advocate, you were also a member of the Argentine Congress. What was a piece of legislation you were most proud of that was not related to anti-corruption?
Well, when I was in Congress, I was a member of the opposition. So for opposition members, it's very difficult to pass a law. I lost all the votes in Congress when we were trying to make institutional reforms or, for example, attempting to open the government or to bring more transparency to the government. But there were some cases in which the majority of the government and the opposition were able to cooperate. And I was very proud for having voted for same-sex marriage legislation. I'm very proud of having voted for a gender identity law in Argentina because I felt that these laws were affecting real lives. After we enacted same sex marriage, a lot of people got married.
That was a very important vote for me because many of the legislators in my party group, and in other party groups, were not in favor of the same sex matter. This happened before, when Argentina discussed divorce in the 80s, and it happened two years ago when Argentina enacted the utilization of abortion. Usually there are huge conservative coalitions that react against this progressive agenda about individual rights. And I have always been very open to respect every person's life individually. Within the Argentine constitution and all the human rights treaties that we have ratified throughout the years, I think it's very important that governments and the Congress put those individual rights into operation. If not, they just lay in paper, and real people cannot enjoy the liberties and the freedoms that they are entitled to.
In 2015 you were appointed head of Argentina's anti-corruption bureau. During your time as its leader, you enacted a series of anti-corruption measures. One that caught my eye was the whistleblower act. In the United States and in countries around the world, it still feels like whistleblowers aren't given enough help as they deserve. Are there things that Argentina or more broadly the international community in general can do to protect whistleblowers?
When I entered Congress 12 years ago, it was very difficult to talk about whistleblowing in Argentina. A lot of people were against whistleblowers because they thought that it is not morally right to trade information for protection and other benefits to the whistleblowers. I always found this a stupid argument because if you see what has happened in the last 50 years, whistleblowers are the only ones that allow the judiciary and investigators to follow how corrupt businesses operate and how organized crime is organized. I think that one of the key questions that not only Argentina, but the rest of the world has to ask is how do we better protect whistleblowers? In general, whistleblowers don't have secure protection. It's very difficult for them to reenter society. In many cases, they have to change their names. They have to change their way of living, where they live, their identity, they have to change everything. And that's a huge sacrifice. Sometimes a criminal reduction, a penalty reduction, or even an economic award is not enough. You are always going to feel that you are the whistleblower. And imagine if we ask these questions in countries like mine, where we are not so effective in protecting whistleblowers. Many times where there are changes of government and the judiciary is not really independent, they can be at serious risk.
We have had many whistleblowers in past years going to the courts to open their mouths and say, okay, in this case, the corrupt system functioned in this way. But every time there is a change in the color of the government, people may feel that they are at risk. So it's important if we want to protect democracy to believe and enforce that the judiciary is independent. Independent, as well as honest, transparent, capable, and professional. They should not be friends of politicians or business people or get their positions because of family or personal connections.
Judiciary independence in Latin America is one of the key issues, not only for anti-corruption, but for anti-organized crime and even for investors. It's important because we need investments and for companies from all over the world, even from the United States, to come and invest and create jobs. Because, as you said before, poverty is pervasive in Latin America and corruption affects the poor. When you have weak political institutions, it's perfect for these guys to take advantage of the poor people in many ways.
After your time in the Argentine government you later were chair of the G20 Anti-corruption working group. What's the difference between fighting corruption on a domestic level and an international level? 
There is a big gap between national and international. But, I have always been working in the anti-corruption policy and policy making. All my career in the public sector, even from Congress to the executive branch and then going to an international forum, like the G20, the difference is wide, but it's not so wide because the world has become globalized and there are a lot of standards. So take, for example, the FCPA in the United States, the Foreign Corrupt Practices Act from 1977. At the end of the past century, it condensed into an international treaty, which is the OECD anti-bribery convention, and 44 countries ratified this convention. And we have all been working in enforcing this international treaty to make business free of corruption. So what you see at the international level is also how countries and great powers cooperate, but also how they do not cooperate when they don't ratify these treaties. There are also disadvantages sometimes in international trade for investment for the countries that are binded by foreign private practices act and those that don't have any kind of regulation.
You previously mentioned that you believe these international institutions such as the UN, G20, OECD, and others have an ability and responsibility to fight against corruption. However, there are plenty of people in my generation on both ends of the political spectrum who are quite cynical about the effectiveness of international institutions in general. Could you respond to those people and discuss what happens when, say, the international institutions that are trying to fight against corruption are seen as corrupt?
One of the first things that young American students or citizens like you have to understand is that you are, as a country, a superpower. When we meet American diplomats and they talk about American exceptionalism and say, "I'm American, and we are the American experiment of democracy, and we want to lead by example," you have to be what you say you are. This is very important with regards to the international order.
I have to remind you and everybody that this past sixty, seventy years have been the most peaceful in the world ever, even with all the problems with terrorism and wars that we still have in many countries. When you see what happened after 1945 when the world was preparing for the third world war, the international liberal order helped the world address difficult issues between the great powers that were competing at the time. 
I think that we have to collaborate with ideas in a way that reforms international institutions to deliver better for a world that lives in peace, respects the environment, and promotes development everywhere. It's so important when you have these great powers sitting together around the table, discussing maybe a document that you personally think is not important, but it makes a difference that, for example, the United States and China are at that table, that Russia and Europe sit in that table, but also emerging countries, like Argentina, Brazil, Nigeria. So it's still important. These institutions will probably face reforms because this is not the same world as it was in 1945, but still the core idea of the international liberal order, even under attack from inside and from outside, has been empirical proof that diplomacy works. 
Finally, what do you enjoy about being a Yale World Fellow? Also, what advice would you give to undergraduates or young people in general? 
Undergraduates, my recommendation is to take the most of this time at Yale to meet your peers, your cohorts, your professors, your classmates, your roommate, etc. The human connection is the most important part. That is going to be with you forever. Especially during COVID, we have been so estranged from one another this past year. It's super important that you younger generation enjoy your time here and do it with freedom, with creativity, and with respect. Of course you should study, because you're here to study and to learn things, but also to enjoy the human experience of being here. I think that's the most important part. What I am enjoying as a World Fellow is not only going to classes, but also reconnecting with different people from all over the world and across generations.
---
Adam McPhail is a first-year in Trumbull College. You can contact him at adam.mcphail@yale.edu.