Heritage in the Present: Questioning a National Ethos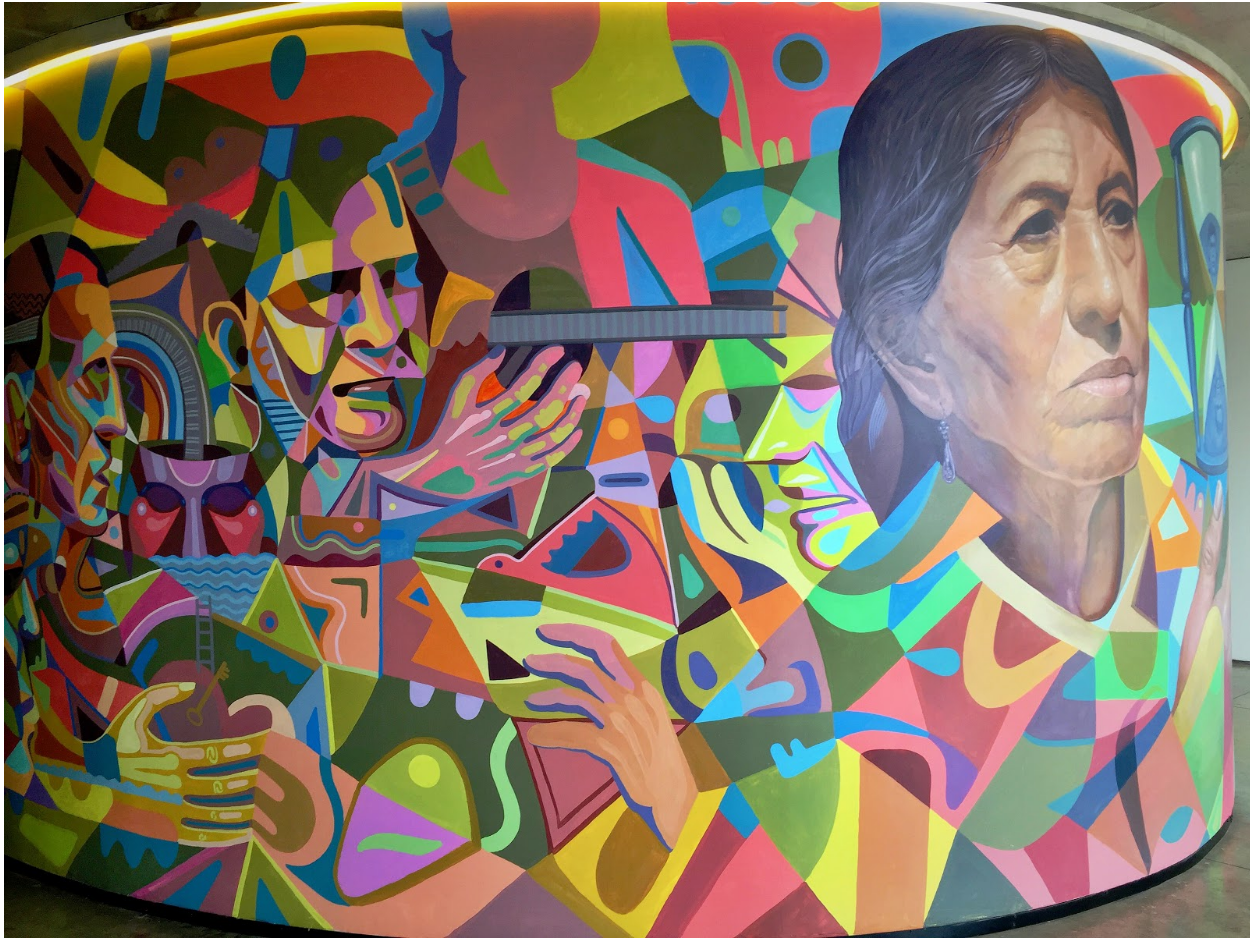 by Jacqueline Salzinger
[divider]
[dropcap]I[/dropcap]t has officially been a week now since I arrived in Peru, and for the first time, I am waking up in a place that isn't our hostel in Lima. The town we are now staying at is called Ollantaytambo, and in many ways, it is the opposite of the Miraflores neighborhood in Lima where we spent the last several days. Ollantaytambo is located in the "sacred valley" of the Cusco district, putting us several hundred miles from the coastal capital of Lima. While Lima was muggy and overcast, up here in the mountains the sky is clear and dry. Whilst Lima was a constant overload of one's senses, walking around Ollantaytambo provides space for a more reflective, introspective state of mind. Lima felt like a perpetual flatland built up only by manmade edifices, and Ollantaytambo answers with humbling peaks shooting skyward from all sides. At certain moments I am overcome by the notion that we're being swallowed into the earth. It's stunning (you might say it takes your breath away, both figuratively and literally because of the time it takes your body to adjust to the altitude).
One way these two places are the same, however, is a sense of pride about national heritage, which becomes tangible in the language of tourism and the "things to do" lists people will provide you when you ask for traveling advice. Both in the sacred valley and in Lima, I see Peruvians who lay claim to the human heritage of this "cradle of civilization," as one museum called it. Machu Picchu is on the 10 soles bill. The main hall in the official Ministry of Culture building in Lima features a giant representation of the Incan Sun God. Archaeological tourism is everywhere; the 1500 year-old ruin I went to in the capital (Huaca Pucllana,) was run by the local municipality, representing a recognition by the government that these old sites are a public heritage that everyone living here can claim. Similarly, I will be buying my ticket to go to Machu Picchu tomorrow from a state-run office.
[aesop_image img="https://live-tyglobalist.pantheonsite.io/wp-content/uploads/2016/05/Screen-Shot-2016-05-25-at-9.34.42-PM.png" align="left" lightbox="on" caption="Huaca Pucllana, a pyramid which looked very out of place as I saw it rise on the horizon of a bustling city sidewalk
" captionposition="left"]
[aesop_image img="https://live-tyglobalist.pantheonsite.io/wp-content/uploads/2016/05/Screen-Shot-2016-05-25-at-9.41.48-PM.png" align="left" lightbox="on" caption="What you see when you first walk into the Peruvian Ministry of Culture
" captionposition="left"]
Despite the fact that there seems to be a certain national ethos to this cultural heritage, though, I can't help but notice a gaping distance between the representation of Andean culture here in Ollantaytambo vs. that in Lima. It probably wasn't until my Thursday visit to Museo Larco (a beautiful collection of archaeological artifacts spanning thousands of years – highly recommended) that I began to form a vocabulary to talk about what was bothering me. I noticed, first off, the constant use of the word "ancient" to describe the Incan empire, which felt off to me given that Incan society was actually active and resilient only a few hundred years ago. I could not help but think of the many interviews I have conducted this week in which we discussed the racist, quasi-imperialist notion of many white Limeñans that those communities native to the Andes and the Amazon are "backwards" or "pre-modern." It bothered me, too, that the Museo Larco offered tours in Spanish, English, even German – but not in Quechua, a native language that many in Peru still speak as their first or only language. It is as if we can appreciate Andean culture, but only from a distance that considers it a part of history, not a living social world.
This seems to be especially complicated for the figure of the Andean woman. Earlier in the week we went to the Lugar de la Memoria, a really phenomenal museum that seeks to tell the tales of various actors and victims in the violent conflicts that ravaged Peru (but especially the countryside) in the 80s and early 90s. At the end of the sequence of exhibits is a beautiful mural that represents diversity in Peru, and it gathers its many colorful strands into one huge portrait of an Andean woman looking forwards. I wonder whether or not these women asked for this role as arbiters of culture. At one point when I was walking with a white Limeñan by the sea, a woman in front of me was walking with her children, wearing eye-catching traditional clothing with a baby slung over her back. My tour guide for the day began to loudly comment on this woman's appearance (totally in earshot of her subject), explaining to me "they all wear their hair in braids like that." It felt to me like echoes of a dynamic I have witnessed in the United States, where non-white women face constant, uninvited public comment on their appearances.
[aesop_image img="https://live-tyglobalist.pantheonsite.io/wp-content/uploads/2016/05/Screen-Shot-2016-05-25-at-9.43.39-PM.png" align="left" lightbox="on" caption="The final installation in the Lugar de la Memoria, a mural celebrating the diversity of Peru
" captionposition="left"]
The politics of race and indigenity in Peru is obviously very different than the dynamics that I am used to navigating in the United States.  The fact that there is a large mestizo population (people of mixed Amerindian and European descent) means that to a certain extent, it makes sense that people who we might label as "white" claim a part of the Incan story as their heritage as well. I am merely left to wonder what it means when this national pride seems so divergent from national politics that often fail to recognize the continued, living story of native people in Peru. As I've learned to say during this week of curiosity and exploration: "a ver." I have a few more days here in the Andes to consider such things. "Let's see."