The First Family of Truffles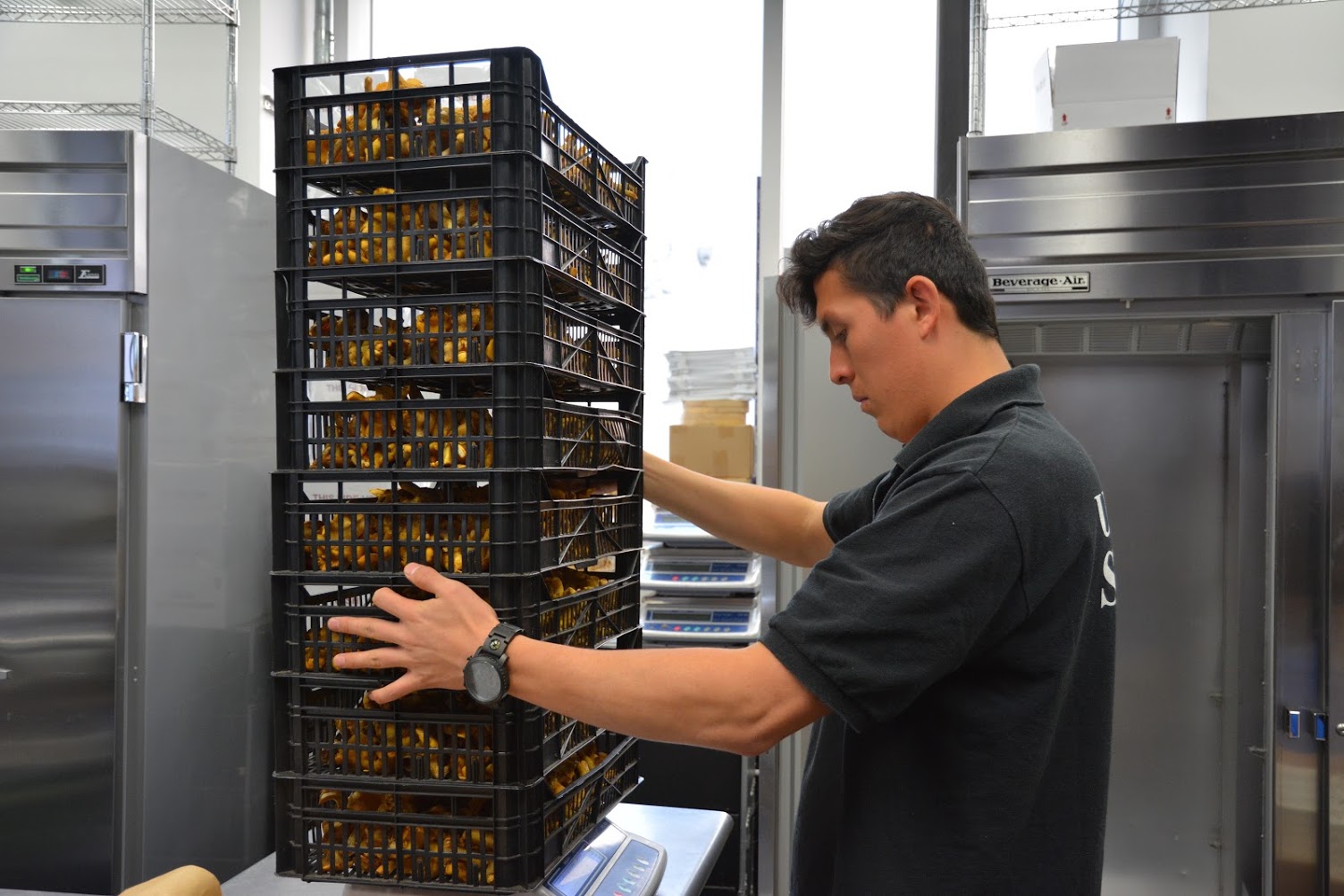 Behind the scenes of the trans-national truffle trade
By Olivia Burton
[divider]
[dropcap]I[/dropcap]taly's truffle hunters do not start their search until around midnight. First, it's easier for the dogs to focus on the scent of the truffles in the dark. But more importantly, the truffle hunters want to keep their hunting grounds for the rare fungi a secret.
Truffles, usually found near tree roots, are coveted by top chefs for their pungency, flavor, and luxury status. In 2010, two pieces of white truffle weighing a total of 2.86 lbs. sold at the third International Auction of the Italian White Truffle for a total of $330,000 to Macau casino owner Stanley Ho. Oprah Winfrey made the news in 2014 for traveling to Umbria, Italy to forage for truffles. And in 2013, Jay-Z showed his affinity for truffles in "Suit and Tie," rapping, "This is truffle season, / Tom Ford tuxedos for no reason."
But Urbani Truffles, an international, family-owned truffle company, wants to make truffles more accessible—and not just to rich businessmen and celebrities.
"Up to a few years ago, 50% of the American people thought that truffles were only chocolate," said Vittorio Giordano, Vice President of the North American branch of Urbani, headquartered in New York City. "So we decided to change. We put truffles in with ingredients that consumers know."
This change is visible in their merchandise. Urbani Truffles offers fresh 4-ounce white truffles at almost $1000 each, but it also sells truffle oil, canned pesto and truffles, and various truffle sauces, all for less than $20.
Carlo Urbani founded Urbani Truffles in Italy in 1850. His direct descendants, Paolo and Bruno Urbani, in the 5th generation of the family, currently run the business. Today, Urbani Truffles owns approximately 70% of the market for fresh European truffles.
Because of Urbani Truffles' international network of about 18,000 pickers, packagers, and distributors, they can supply truffles even in the summer, when they import winter black truffles from Australia. Truffles only remain fresh for a short period of time, so Urbani Truffles moves as quickly and efficiently as possible. The whole process from forest to storefront takes about 36 hours, and truffle containers are closely monitored with electronic chips to ensure the truffles' quality and freshness upon arrival.  
Though Urbani Truffles began dealing truffles in 1850, it has recently expanded into its current line of more accessible products. Giordano credits the younger generations of the family for the company's recent transformation. "We have the history and the connections that we've had throughout the years, and now young people are taking over [Urbani Truffles]," he said. "They are smart enough to understand how to change the company. Now we are not only a truffle company, we are an industry."
Even though Urbani Truffles has grown to serve 68 countries and employ 18,000 people, Giordano said that the sense that it is a family business helps to ensure good quality and service. "We are very proud as a family to have our products all around the world, but it is also a big commitment," he said. "Can you imagine that you have your family name on something that you can see anywhere you go in the world?"
The New York location of Urbani Truffles, with elegant glass-walled offices and a delicious smell of fresh truffles, was filled with boxes on the day of my visit in mid-October. They were moving their shipping facilities to New Jersey to make room for the first-ever truffle lab, where chefs and students will try out and develop new recipes and products. The truffle lab plays into their long-term strategy of making truffles more accessible to everyone from chefs at exclusive restaurants, to recreational home cooks. According to Urbani's philosophy, truffles are something you can sprinkle on a pizza, fold into a linguini, or toss into a salad—no matter what your celebrity status may be.
[hr]
Olivia Burton is a sophomore English major in Morse College. Contact her at olivia.burton@yale.edu.