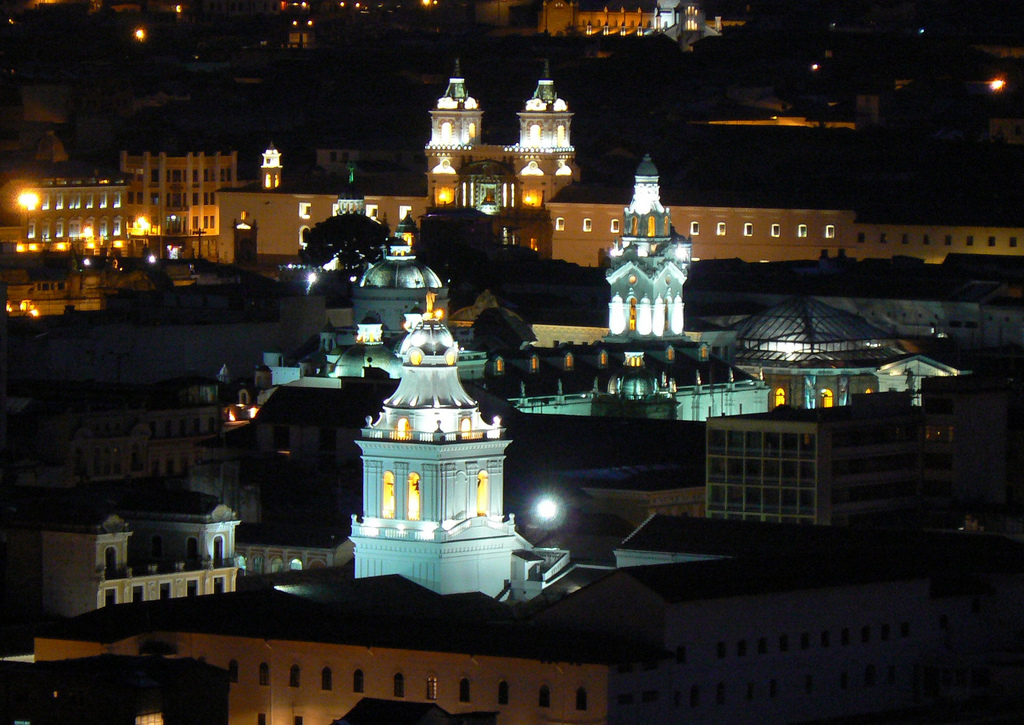 By Ahmed Elbeni
[hr]
[dropcap]N[/dropcap]ovember 9, 2016. I am unwilling to meet the inquisitive gaze of the eighth-grade student sitting on the other end of the library table. My lesson plans have fled my mind, just as the boy, Amjad, did his home. Donald Trump is the next President of the United States, and I don't know what to say.
Amjad is one of the roughly 400 refugees resettled in Connecticut in 2016 by the Integrated Refugee and Immigrant Service (IRIS), a New Haven-based organization that helps refugees begin new lives in the United States. Originally from Syria, Amjad attends Wexler-Grant Community School. However, he does not speak English, and the language barrier has prevented him from successfully adapting to a foreign society and culture. Dozens of other refugees find themselves in similar predicaments, despite IRIS' best efforts.
Enter the Yale Refugee Project (YRP), a student-run organization that assists refugees in the difficult transition to American life. For the past seven years, the YRP has partnered with IRIS to connect Yale students and young adult refugees. While this direct assistance program initially focused on ESL tutoring, it eventually evolved into a "cultural companion" program, where each Yale student provides individualized support to an assigned refugee family. Rosa Shapiro-Thompson '19, currently a coordinator for the direct assistance team, was assigned to a refugee family and an Iraqi woman her freshman year, the latter with whom she has developed a deep friendship.
"She definitely teaches me a lot of Arabic, and I help her with her English, and work with her on trying to do job applications," said Thompson. "For me, my relationship with her was so important, which is why I wanted to get more involved with YRP."
Despite the program's success, this year the YRP has replaced it with weekly events organized by volunteers and refugees in New Haven. These outings included a Halloween party, a Kung Fu Panda film screening in Silliman, and even off-campus gatherings on New Haven beaches.
"The goal of this program is to develop more organic and lasting friendships, and create a small community of friends and peers, both Yale students and refugees, that will help each other explore and acclimate to New Haven," said Harper Loonsk '18, YRP co-president.
The YRP's efforts are not restricted to its direct assistance team. Of equal importance is its advocacy and awareness branch, which ensures that discussion of refugee issues remains in the public consciousness. Headed by Maria Sarahi Melchor, YRP co-president, this division has organized volunteers to write a series of articles about refugee resettlement and planned events on and off-campus, such as the vigil for immigrants on Cross Campus on January 19th and the March for Refugees on February 5th. The team has also arranged talks on the nature and politics of refugee resettlement with Yale undergraduates, IRIS staff, and refugees themselves. Finally, it advocated for a bill proposed by Senator Murphy that curtails President Trump's recent refugee ban, which has since stalled in the Senate.
YRP is not the only Yale student organization to focus on refugee issues. Students of Salaam (SOS), a refugee tutoring organization founded by Stella Shannon '18 and Aaminah Bhat '18, has expanded quickly to become an important supporter of refugees in the New Haven area. Although it lacks the aggressive advocacy and awareness efforts of the YRP, SOS has distinguished itself through its an ambitious educational platform for New Haven refugee students.
Shannon's goals were twofold: to reach students who had not been reached by the efforts of other Yale refugee student organizations and who lacked the resources to attend afterschool programming at their schools or on Yale's campus, and to support not just refugees but the local communities they would be joining. As a native of a small Montana town, Shannon understood the fear that accompanies changing demographics in previously homogeneous societies.
"SOS seeks to provide locals with both knowledge about their new neighbors and a platform through which they can build cross-cultural relationships," said Shannon. "It's about networks: creating ideological and physical ties between disparate communities."
Every week, SOS sends student ambassadors to local New Haven public schools and community centers to conduct hour-long teaching sessions with refugee students. Now, Amjad and dozens of refugee students like him benefit from SOS's education program,which provides not just English language development but also cultural orientation intended to facilitate their integration of refugees into American society.
Rashid Akbari '20, one of three on SOS's team of curriculum developers, described the process as structured around weekly themes that showcase American cultural, social, and political life. Lesson plans cover a wide range of topics, from civic engagement to New Year's resolutions to Black History Month.
"The education we provide is meant to provide migrants and refugees with a time to feel smart again–this is how Aaminah, my co-president once put it, and I think it articulates our goal spectacularly," said Shannon. "I want [English language learners] to have a space at least once per week in which they are asked to be creative, critical thinkers."
SOS also offers an in-home tutoring program. In-home ambassadors use the same lesson plans as their public school colleagues, though the smaller setting provides the opportunity for individualized tutoring. Since last semester, the program has expanded from four to eight households. Malak Nasr '19, SOS vice-president and head of the in-home tutoring program, works with four students in their East Rock home, and has cultivated a strong bond with their family.
"They are just such kind people, and I think forming that connection with them has definitely changed my experience at Yale," said Nasr. "[Their father] had an operation a few fays ago because he had some illness, so I brought them flowers and they were so happy. It's a very simple gesture but it's that kind of stuff that I feel makes a difference."
***
Only a minute of conversation passes before Amjad asks about the election results. We had discussed Trump before, once, in a conversation that had revealed that Amjad, despite knowing nothing about American politics, understood that a Trump presidency would be bad news. I tell him the bad news.
Trump's election in November 2016 cast a long shadow over the New Haven refugee community, one that was compounded by his executive order banning refugees from seven Muslim-majority countries. However, Trump's anti-immigration policies have also galvanized Yale's students. A vigil held on Cross Campus on January 29th attracted over 1,000 students, and there has been a resurgence of student campus activism.
"Most [Yale students] now know a friend or know someone one degree removed who is literally being affected by these decisions," said Nasr. "I think that [this has been] a wake-up call to a lot of people. I'm really excited to see all these people's energies put to good use, whether it's through SOS, YRP, [or] NoLostGen."
Daniel Vernick '19, a member of the Yale Refugee Project, believes that the current refugee crisis is one of the most important issues of that day, and that it will define his generation.
"When we look back at history 10 or 20 years down the road, everyone is going to want to tell their kids and their grandkids that when refugees were barred from our country that they stood up and they did something," said Vernick. "They fought for justice and they fought for humanity. It doesn't have to be through politics, it can be, but it can also be by just becoming friends with these refugees and welcoming them to New Haven."
The ones who have shown the most resilience, however, are the refugees themselves. Faced with a hostile political environment, they nevertheless have persisted in their efforts to make the United States their home. Thompson has been struck by the strength that refugees continue to showcase in the face of numerous obstacles, from familial separation to religious discrimination,.
"All the refugees I know are really inspiring and positive and resilient in ways that I can't imagine," said Thompson.
***
"Who do you think are the best leaders America has ever had?" Amjad suddenly asks me, interrupting my attempts to assure him of his safety. I am taken aback for a moment, before I smile and launch into an impromptu history lesson about George Washington and Abraham Lincoln. By the time I finish, I remember why I love this country. Amjad flashes his typically cheerful smile as he bids me farewell. As was so common those past few days, the order of things had been inverted. I had come to comfort Amjad, but it was he who ended up comforting me.
[divider]
Ahmed Elbenni '19 is a History and Political Science major in Timothy Dwight College. Contact him at ahmed.elbenni@yale.edu.