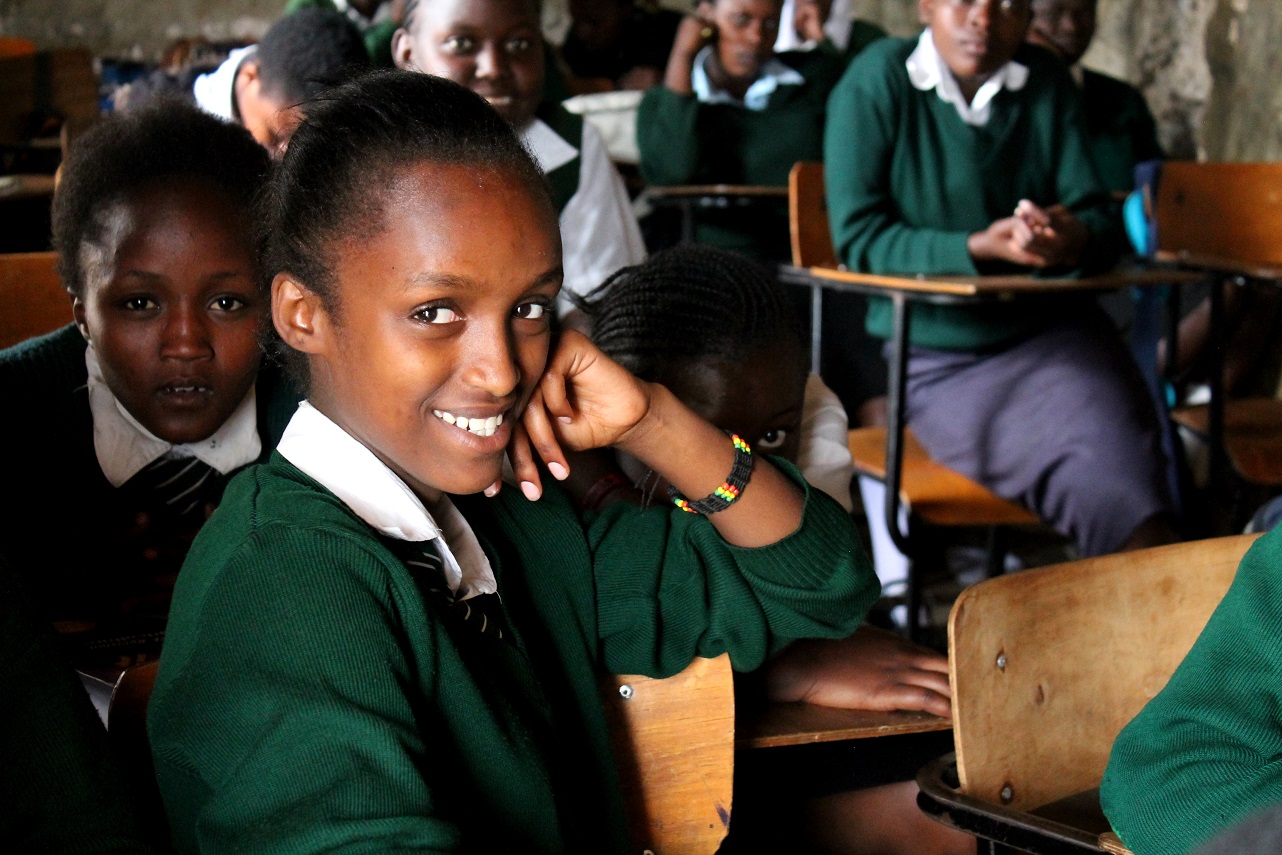 The State of Feminism in Kenya
By Vimbai Ushe
[divider]
[dropcap]K[/dropcap]enya is one of the most populous and well-known countries in Africa. Beloved by Western tourists, it is also a hotbed for groundbreaking feminist movements. Although Kenya's government has made a concerted effort in passing meaningful legislation aimed at empowering women in government and beyond, it ultimately hasn't had significant success in accomplishing genuine gender equality.
To understand the momentum that has allowed for pro-women legislation to pass in Kenya, one must first understand the Kenyan Constitution and its amendments. Article 27 (4&8) and Article 81 (b) in the Kenyan Constitution both stipulate the necessity of enforced equality within government in order to dissuade politicians that desire discriminating against others based on race, marital status, age, religion, sex, etc. In passing these articles the Kenyan government established its willingness to support one of Kenya's most disadvantaged group: women. In 2011, Kenya then approved a law that banned female gender mutilation, which had been a significant problem in rural Kenyan communities.
The Kenyan government enacted one of the most ambitious pieces of legislation for establishing women's participation in government in 2010: Kenya's 2/3rds Gender Principle. This landmark affirmative action policy demanded that the Kenyan government have all its elective and appointed positions have no more than two-thirds of one gender in the position within five years.
However, although the 2/3rd Gender Principle sought to create gender parity, the government failed to gain enough participation of women running for seats within the government. To this day a woman has never held the position of governor or senator in Kenya. According to the East Africa Center for Law and Justice (EACLJ), 197 women out of 1908 people ran for a position in the National Assembly in 2013. Yet only 16 women out of these 197 women were elected into Parliament. The EACLJ reports a representation rate of lower than 20%, demonstrating Kenya's failure to achieve gender parity in accordance with the 2/3rd Gender Principle.
By refusing to pass an amended bill in 2016, the Kenyan government took a step backwards on the road to women's equality. The new bill that had been proposed suggested that special seats be created for women in all levels of the government to establish gender parity, including senate seats that would be filled with each gender per county. The bill had captured the reality of gender equality. It encouraged women to run by creating an environment in which women understood they were wanted and could succeed. It would have also been beneficial in demonstrating to traditional male voters that women can effectively run the government and cultivating a legion of newly-empowered female politicians. However, after several rounds in Congress the bill failed to pass.
To nurture the next female leaders of the future, the Kenyan government must work towards ensuring not only the political equality of women, but also financially investing in girls' education. Fortunately, the Kenyan government and international organizations like USAID and the Clinton Foundation have made great efforts to achieve this. The government has provided grants to pay for girls' secondary education, thereby increasing the amount of girls attending schools.
Overall, within the past decade Kenya has created a series of laws and amendments to promote gender equality within the government and society. Yet the failure to fully implement the 2/3rd Gender Principle Kenya has inhibited Kenya's movement towards gender parity. Hopefully the girls now receiving subsidized education will be empowered to change the Kenyan political landscape in the future.
[hr]
Vimbai Ushe is a sophomore in Branford College who blogs about women's rights in Africa. You can contact her at vimbai.ushe@yale.edu.