Searching for Silver Linings: The Heroic Boris Nemtsov and his Legacy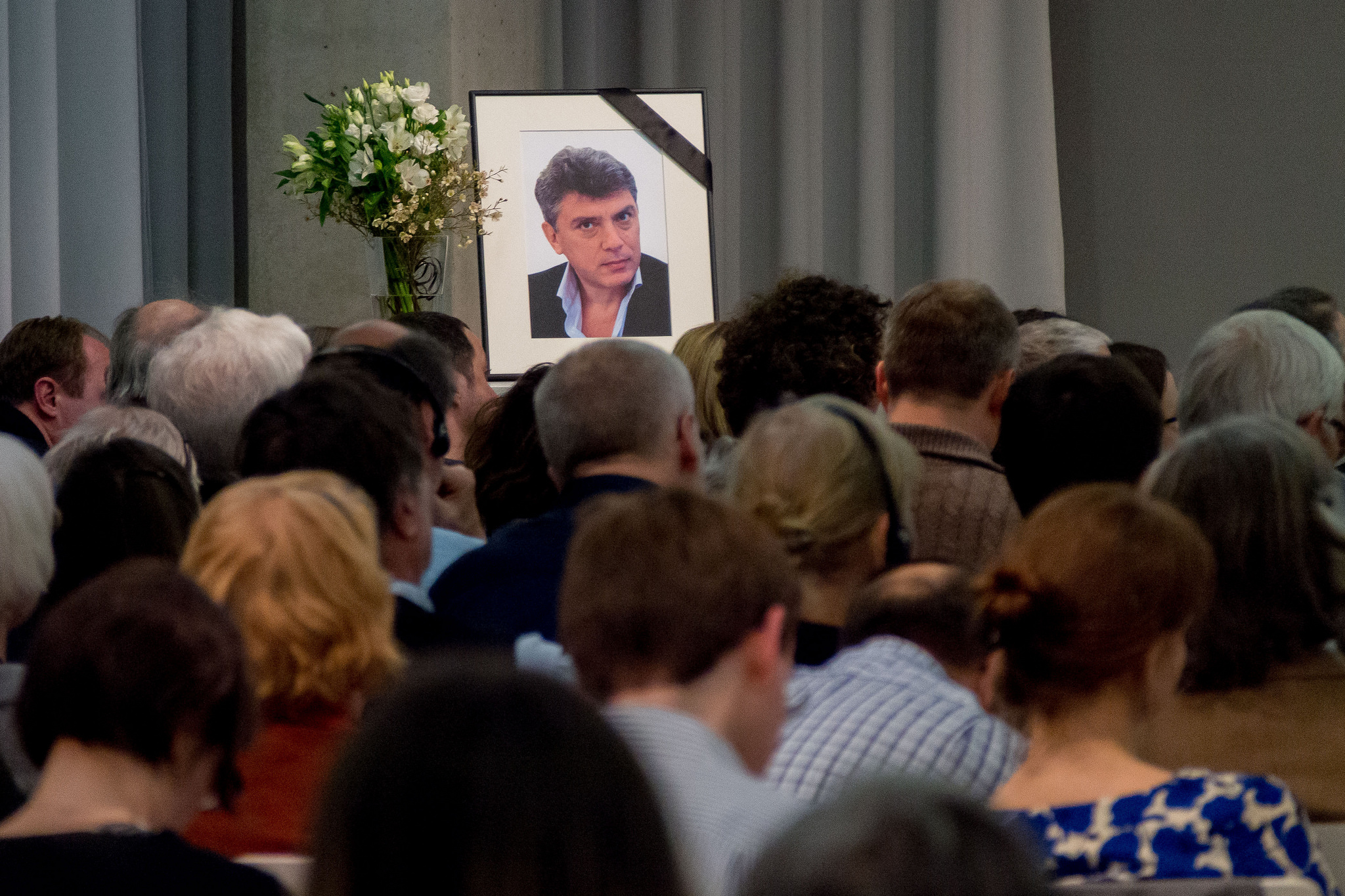 By Danilo Zak
My blog has hoped to explore and divulge the enormous impact of corruption on foreign affairs, especially by examining contexts of rampant corruption in the political systems of Russia and China. It tends to be a pretty depressing gig. These are two world powers seemingly shackled by their inefficiency, over a billion people held back by their governments' skullduggery. Recent reports from the World Bank and the Carnegie Endowment have tied corruption closely to violence, demonstrating even further the severity of this issue. With all this in mind, we would do well to focus on those who have devoted their lives to this cause. We should start celebrating some of the heroes, the visionaries in the fight against corruption, and perhaps that way we can find some hope in this mostly grim context.
The Hero
Boris Nemtsov was one such visionary. A rare Russian with a staunchly liberal and democratic ideology, Nemtsov had the political acumen to back up his radical platform. Nemtsov's political career was yet another strange result of the 1986 Chernobyl disaster. While he studied physics at university, his feelings of anger and misgiving after Chernobyl forced him into action and he organized a major protest movement within his home region of Gorky. Soon, he would rise alongside his close confidant Boris Yeltsin to the very top of the food chain when Yeltsin became the first president of Russia after the dissolution of the Soviet Union.
During the 1990s, Nemtsov championed human rights, privatization and free market reforms, pushing Russia towards a very Western capitalist structure. The time in Russia was one of instability, change, and hope, and Nemtsov's reforms held enough weight within the populace that at one point he was seen as the clear successor to the presidency. By all accounts he was brilliant, charismatic, and shrewd, a born policymaker… or revolutionary. Unfortunately he suffered the plague of so many promising politicians: his reforms were tied to an era of economic recession. This caused a lot of public outrage and eventually led to the Putin regime that persists to this day.
But it was during Putin's reign when Nemtsov became the anti-corruption hero that we are celebrating today.  In a country where so much resistance is silenced, Boris Nemtsov became one of the few public dissenters, a powerful politician who still had enough clout to put some pressure on the Kremlin. He was responsible for several reports detailing a range of issues of Corruption within the government, tackling everything from the Sochi Olympics to unfair elections to the war in Ukraine. As one of the founders of the Solidarnost movement, he consolidated the liberal opposition to Putin, claiming that a pledge of support for the Dictatorial leader would be a pledge of support for corruption and sleaze in all areas of the state. Along with Alexei Navalny, Nemtsov was one of the few voices that could be heard offering a counter position; he represented the hope for change.
On February 27th, he was shot five times in the back on a bridge in central Moscow. Sirens flashed, and the Kremlin loomed overhead.
His Legacy
Who exactly is responsible for Boris Nemtsov's death is still up for debate, although his close friend, liberal activist, and Chess Grandmaster Gary Kasparov implicated Putin recently on Meet the Press. The web abounds with articles searching for his killers, wondering who gave the final command, who pulled the trigger. But these things are trivial when compared to this great man's great legacy. Tens of thousands marching in the streets of Moscow to honor Nemtsov can't help but give Putin's sullied heart some palpitations, and it serves as another blow to those possibly faked popular support polls which had the Kremlin and its leader topping out at over 80%. It is a difficult road ahead, but those fighting for the end of Putin's regime and the end of a corrupt and inefficient Russia can take inspiration from the work of Boris Nemtsov and the support and respect he had garnered from across the globe.
No matter who is actually responsible, I think this assassination shows a weakness in Putin's iron grip, an involuntary clench after a particularly bold and sustained challenge. I believe the twenty years of diligent reform work will not be for naught, and while we're looking for silver linings in these storm clouds, I think that is a true ray of sunlight. Then again, it could just be another lightning bolt.
Danilo Zak '18 is in Silliman College. Contact him at danilo.zak@yale.edu.